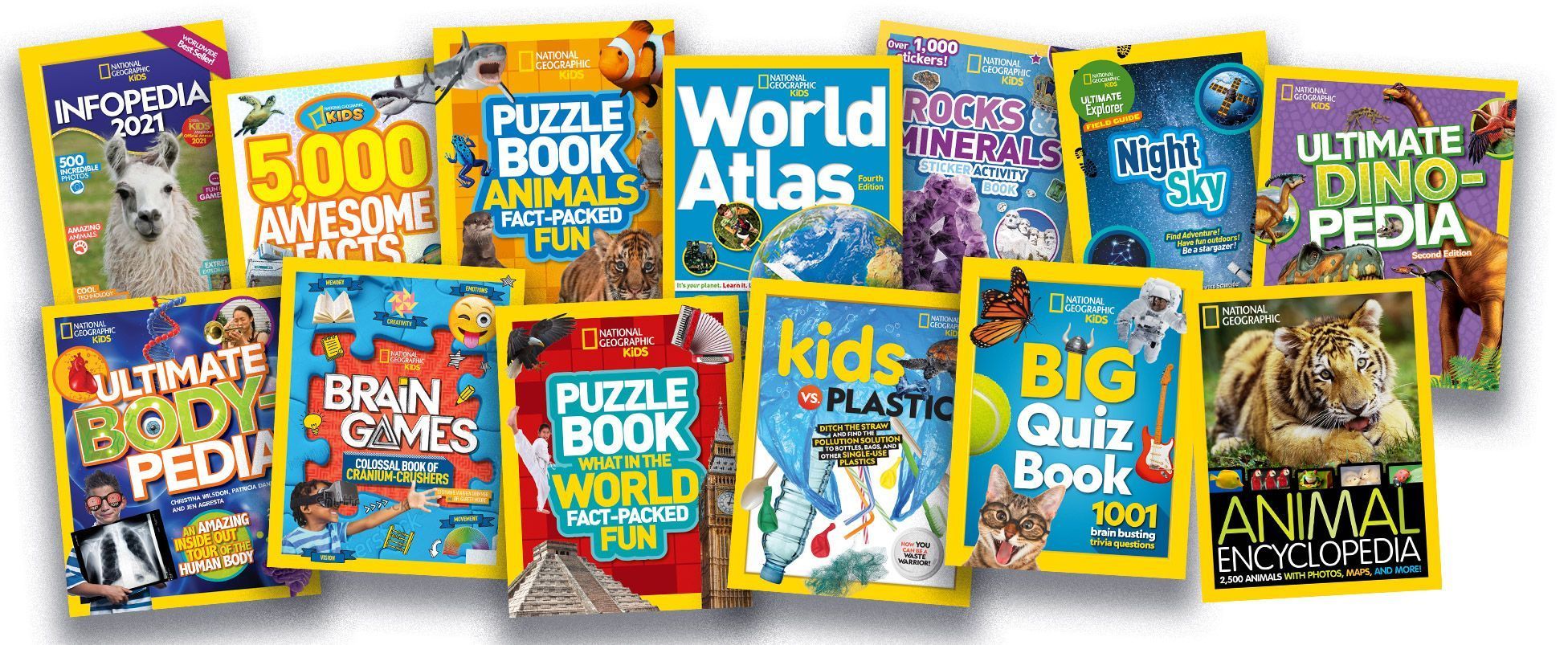 WIN NAT GEO KIDS BOOKS
Competition closes at 23:59 on
19 February 2021
Discover the world through the awesome power of science, exploration and storytelling.
You can find exciting National Geographic Kids books about our planet including fascinating facts, fun photos, history, animals or just a really great story!
THE PRIZE
We're giving away a bumper selection of 13 top Nat Geo Kids books:
— National Geographic Kids Infopedia 2021
— 5,000 Awesome Facts (About Everything!)
— Puzzle Book – Animals
— Big Quiz Book
— Rocks and Minerals Sticker Activity Book
— Night Sky
— Ultimate Dinopedia
— Ultimate Bodypedia
— Brain Games 3
— Puzzle Book – What in the World
— Kids vs. Plastic
— National Geographic Kids World Atlas
— Animal Encyclopedia
By entering our competitions you agree to the terms set out in our Privacy Policy and our competition terms and conditions.
SIGN IN TO TAKE PART
or Register here
Thanks for registering, you're now free to explore our site.