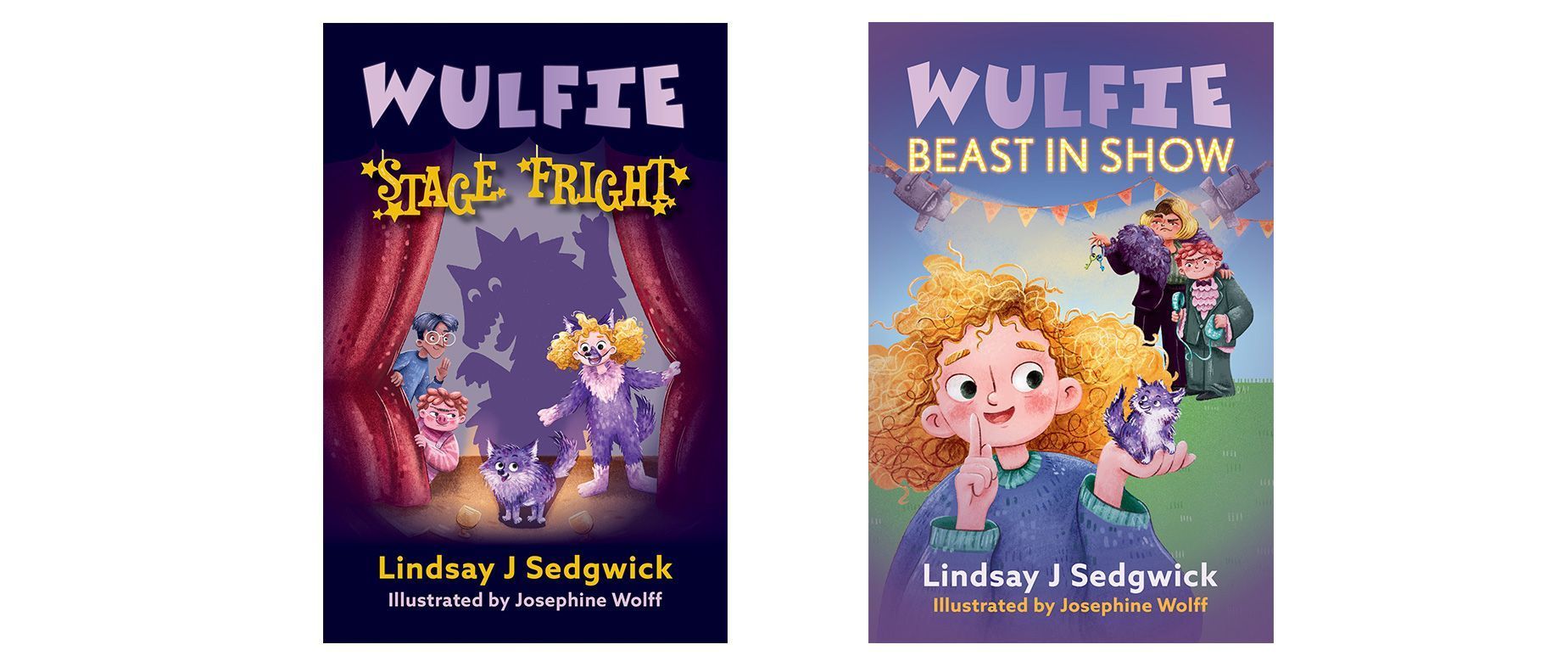 WIN WULFIE BOOKS
Competition closes at 23:59 on
3 June 2021
Life for Libby isn't very fun! She lives with her mean stepbrother Rex, who tells her scary stories so she can't sleep, and at school she's a complete loner. 
But Libby's life changes forever when she finds a little purple wolf-like creature named Wulfie in an old trunk in her bedroom! He can talk, and he can grow as big as a bear or shrink down as small as a snail. He's also sweet and kind, but he loves to get into trouble.
Together with her new bestie, Libby faces up to difficult situations at school and finally gets revenge
on Rex. Hurrah! 
The prize
Forty-five bookworms will win both Wulfie books – Stage Fright and the second story Beast in Show. 
Sold in all good bookshops
By entering our competitions you agree to the terms set out in our Privacy Policy and our competition terms and conditions.
SIGN IN TO TAKE PART
or Register here
Thanks for registering, you're now free to explore our site.