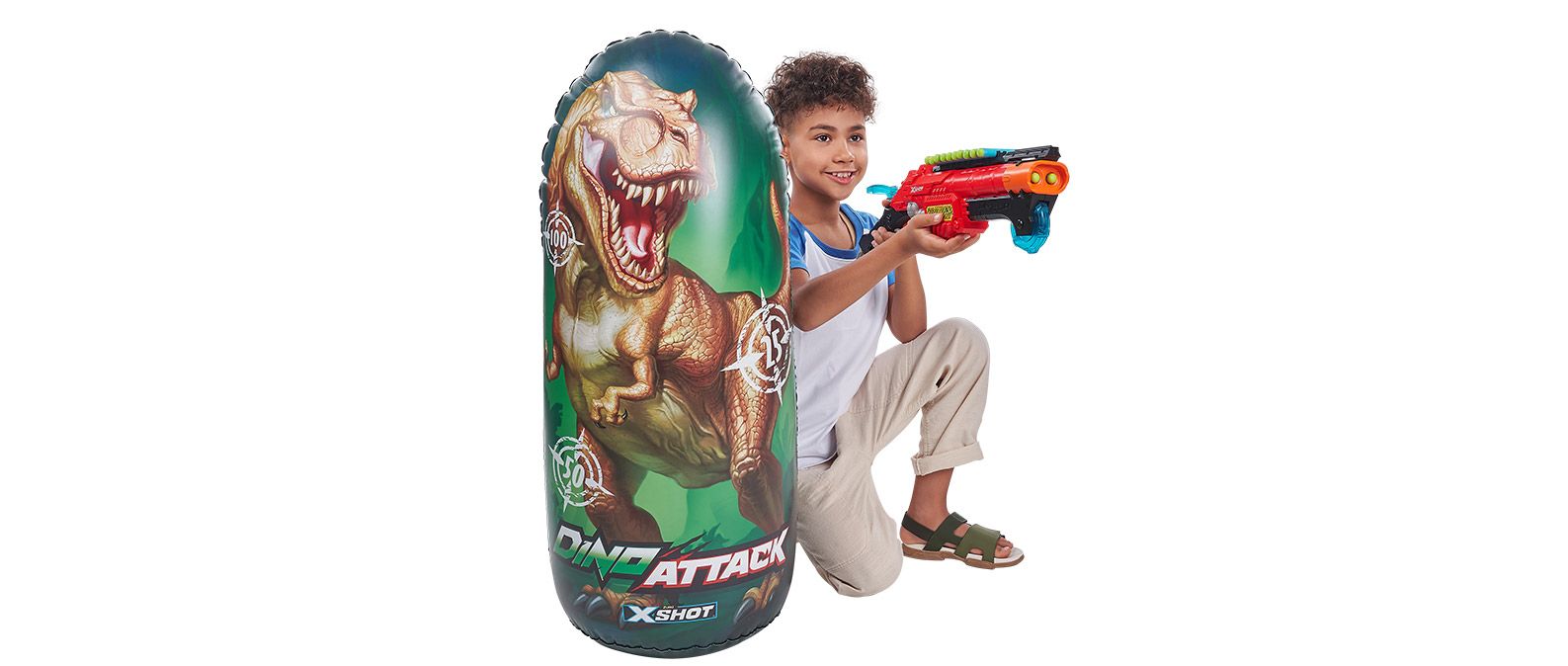 WIN X-SHOT DINO ATTACK
Competition closes at 23:59 on
10 December 2020
Take down ferocious prehistoric predators with ZURU's X-Shot Dino Attack range! 
Face a dino invasion with the X-Shot Dino Striker and the X-Shot Dino Attack Claw Hunter. Each fires foam darts and has auto-rotating barrels, so you'll be able to blast the 1-m tall inflatable T.rex target with extreme accuracy. Roooar!
The prize
Five lucky NG KiDS readers will win an X-Shot Dino Striker, a X-Shot Dino Attack Claw Hunter, an inflatable T.rex and some awesome X-Shot blasters.
Available from ASDA
By entering our competitions you agree to the terms set out in our Privacy Policy and our competition terms and conditions.
SIGN IN TO TAKE PART
or Register here
Thanks for registering, you're now free to explore our site.