SPONSORED
Activities Abroad
Lava lands and swimming with dolphins – enjoy an amazing family holiday to the Azores!
Fancy a once-in-a-lifetime island getaway that's full of lush green landscapes, exciting lava tunnels, and tons of magnificent marine creatures – like whales and dolphins? Then experience the magic of the Azores with family holiday company Activities Abroad!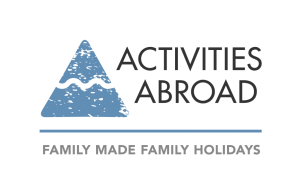 Roughly 1368km from the mainland of Portugal, the beautiful chain of islands rises dramatically out of the mid-Atlantic Ocean. Because they're so secluded, they remain a perfect place to enjoy awe-inspiring untouched scenery, and a host of exciting wildlife, too – some of which you'll be able to enjoy up-close encounters with. Wow!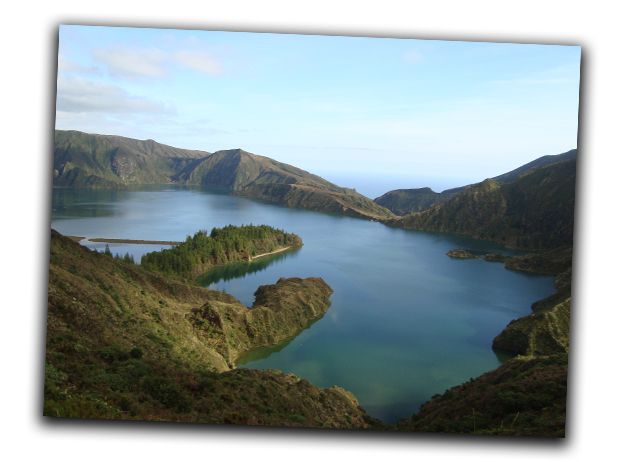 THE BEST THINGS TO DO IN THE AZORES
SEA LIFE
The deep blue Atlantic Ocean that surrounds the Azores is teeming with exciting marine life. It's home to over 25 types of cetaceans (the order of mammals that includes whales and dolphins) – that's roughly 1/3 of the world's species!
 Whale watching
Speed across the ocean on a rigid inflatable boat (RIB) as you keep your eyes peeled for the mighty marine creatures gliding through the water. You could spot fin, pilot, sperm whales and many others amongst the ocean waves. How cool is that?
Swimming with dolphins
Enjoy an even more intimate experience with the islands' marine mammals, as you gear up with some snorkels and jump into the water. There, you'll hopefully get to join playful and highly-intelligent dolphins in their natural environment. What a privilege!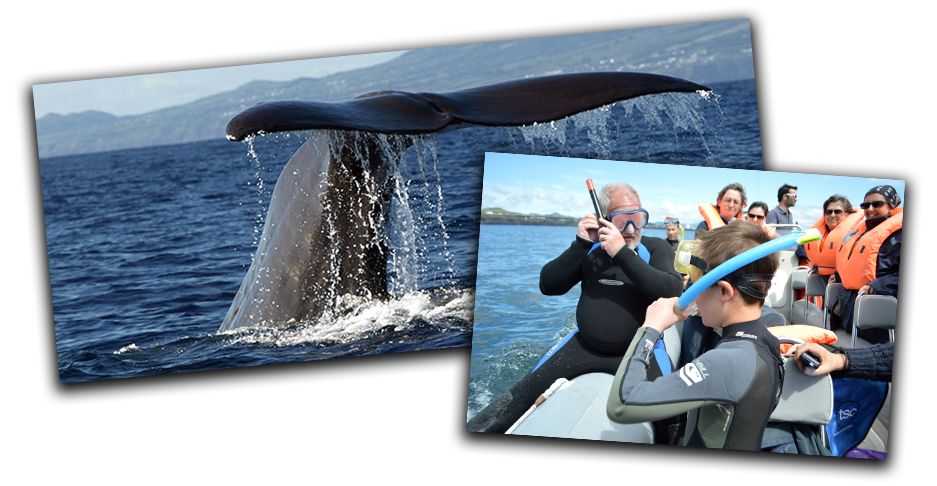 VOLCANIC EXPLORATION
The Azores are located where three tectonic plates (sections of the earth's crust) meet. Each of the nine volcanic islands were originally formed by lava erupting from the sea floor as these plates pulled apart, and they remain a hotspot of geothermal activity to this day!
Lake of the Seven Cities
Head over to São Miguel Island – the largest island in the Azores. There you'll find the famous Lake of the Seven Cities. This is actually two stunning lakes that have formed inside the crater of a dormant volcano. Amazingly, one is coloured green, and the other one is blue. Wow! Jump in a kayak and paddle across their calm waters, or climb on a mountain bike and pedal around this dramatic landscape.
Canyoning
If you're feeling adventurous then visit the Ribeira dos Caldeirões Natural Park. This area of incredible natural beauty is full of gurgling streams and cascading waterfalls, as the water weaves through the lush green, rocky scenery. These wonders of nature are the perfect place to take some family snaps, or, if you're a bit of a thrillseeker, to strap yourself in and abseil down. Woo hoo!
Lava tubes and hot springs
Visit the Gruta do Carvão, where you can see the effects of ancient volcanic activity. This a nearly 2km-long-tunnel that snakes through the island of São Miguel. It was formed as boiling hot lava cut its way through the rock. But don't worry, the lava has long since gone. Phew! Then, experience how geothermal activity still effects the islands today, as you bathe in the Azores' many hot springs. Ahhh bliss!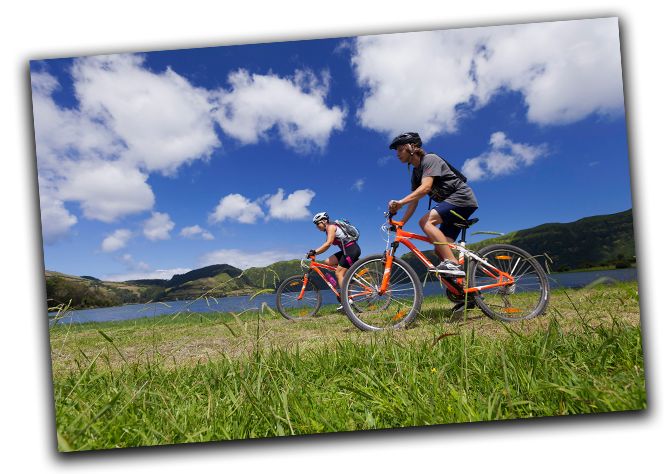 To book your trip to these stunning volcanic islands, head over to activitiesabroad.com
Activities Abroad has been providing thrilling, yet safe, family activity holidays since 2002. Their fantastic range of multi-activity trips revolve around the school holidays, meaning you can enjoy exciting activities both in the summer and the winter – from white water rafting in sunny Costa Rica to dog sledding in Finnish Lapland!