SPONSORED
You Ain't Seen Nothing Yeti
The Nothing to See Here Hotel welcomes all sorts of marvellous magical creatures, even Yetis!
Are you in need of a relaxing getaway? Looking for somewhere to escape the daily grind of lair lurking, bridge bothering or humdrum haunts? Then The Nothing to See Here Hotel is the place for you!
Meet Frankie Banister who, along with his human mum, Rani, and his half-troll dad, Bargeous, runs the hotel and tries to keep the magical creatures who stay from wrecking the place on a daily basis. Weird is normal for the Banister family!
In the rip-roaring book You Ain't Seen Nothing Yeti, Frankie and the guests of The Nothing To See Here Hotel are looking forward to enjoying the summer holiday of TROGMANAY!
A nice relaxing break is exactly what they need, having just saved the hotel from a rude goblin prince.
But when a snowstorm blows in (bringing a yeti family with it), a number of mysterious guests arrive, and something sinister seems to be taking over the hotel. Suddenly celebrating is the last thing on anyone's mind. Eeeek…

Meet the gang!
Frankie Banister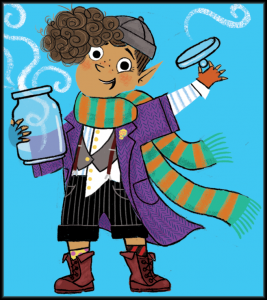 Species: Quarterling Troll/Human
Known For: Running the Nothing to
to see Here Hotel with his parents
Favourite Food: Unicorn Eggs
Hoggit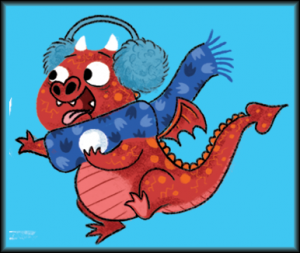 Species: Pygmy Soot‐Dragon
Known For: Being Frankie's best friend
Favourite Food: Dragon delight treats
Maudlin Maloney
Species: Leprechaun
Known For: Being tricksy, creating terrible bad
luck and casting the worst hexes!
Favourite Food: Glow‐worm Gumbo
Nancy

Species: Giant Spider (Orkney Brittle-back)
Known For: Her world famous
porcupatties and giblet jam
Favourite Food: Cuttlefish crumpets
Gnomad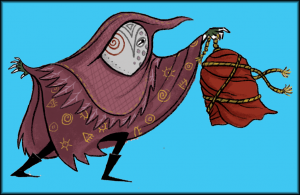 Species: Gnomad
Known For: Being solitary, mute wanderers
not much is known about Gnomads
Favourite Food: Unknown, no one has seen one eat!

The Nothing to See Here Hotel
Don't miss Frankie's fabulously funny first adventure – The Nothing to See here Hotel, too. In the book, Frankie and his family scramble around to get things ready for the arrival of goblin prince Grogbah.
But it soon becomes obvious that the Banisters are going to have their work cut out with the demanding prince and his never-ending entourage…
WIN! Want to win one of five signed and personalised copies of both books (Nothing to See Here Hotel and You Ain't Seen Nothing Yeti)? Then enter the competition here.