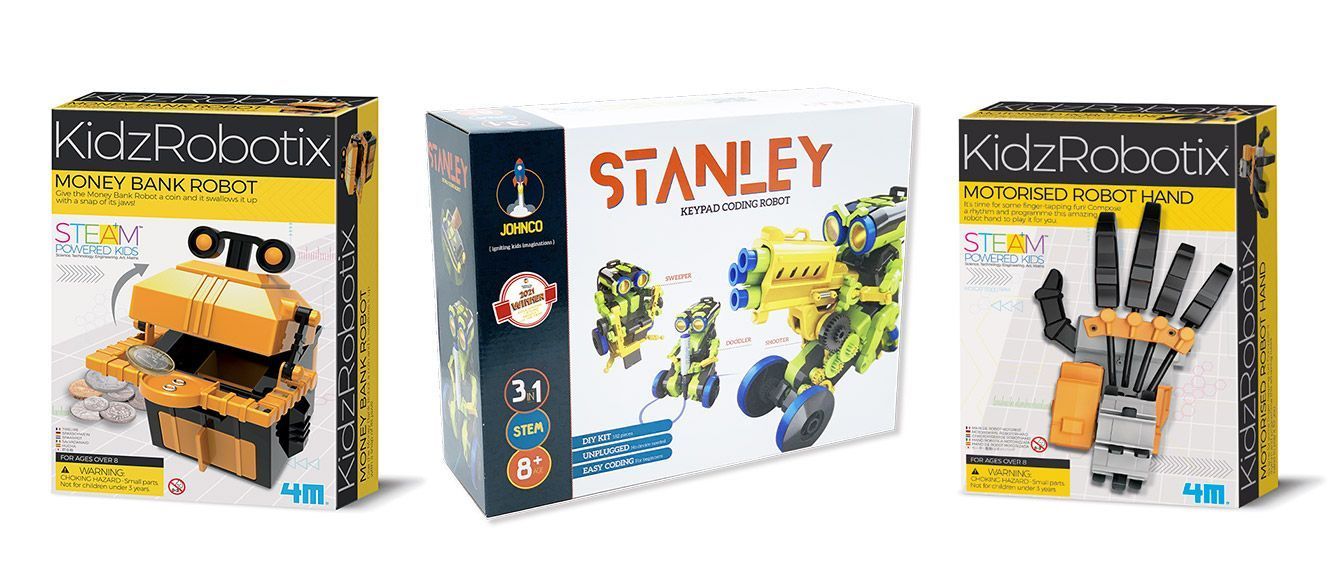 WIN THREE ROBOTICS KITS!
Competition closes at 23:59 on
5 November 2021
Create your very own working robots with the amazing 4M KidzRobotix and Johnco Robotics ranges…
These easy-to-assemble kits let you create exciting, motorised toys while learning the basics of mechanics and robotics.
Test your STEM skills and discover how simple electronic motors can be used to create complex machines. Tech-tastic!
The prize
Want to build your own 'bots? Well, three lucky NG KiDS readers will get their grabbers on three cool kits – a 4M KidzRobotix Motorised Robot Hand, a Money Bank Robot, plus a Johnco Stanley: 3-IN-1 Keypad Coding Robot. For your chance to win, just tell us how many times the word ROBOT appears in this grid!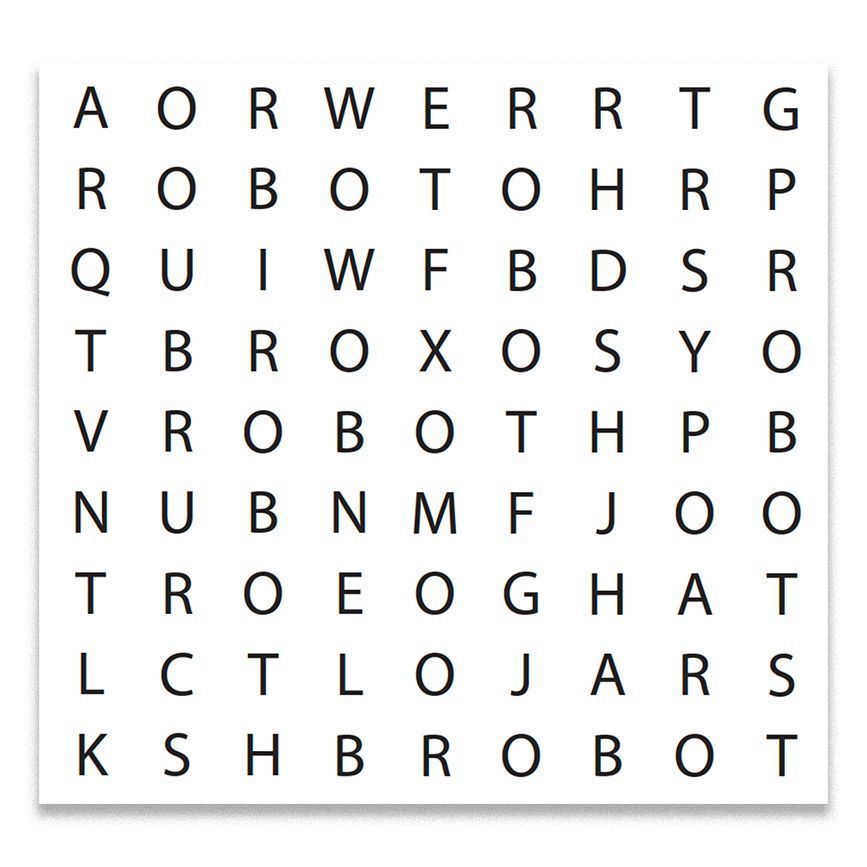 By entering our competitions you agree to the terms set out in our Privacy Policy and our competition terms and conditions.
SIGN IN TO TAKE PART
or Register here
Thanks for registering, you're now free to explore our site.