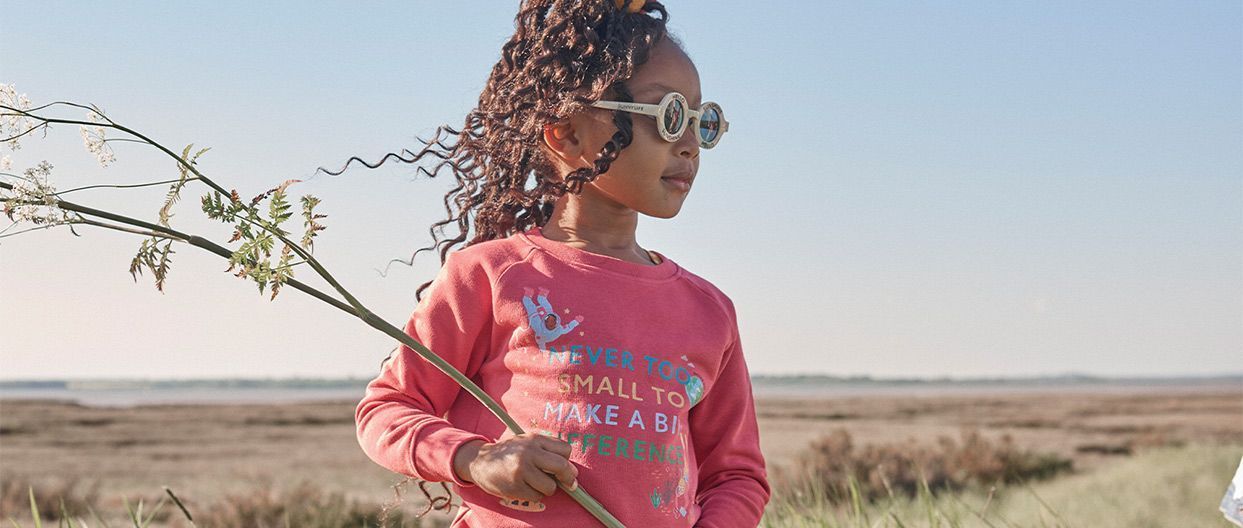 WIN COOL CLOTHES!
Competition closes at 23:59 on
10 November 2021
Want to wear great-looking clothes AND be kind to the planet? Then KOOKOO BUT KIND is the range for you! Their ethical clothes inspire good as well as look good.
Click here to find out all about their amazing range!
DESIGN A BADGE COMPETITION!
We want you to design a badge which inspires people to help the planet! It could be an inspirational message, such as 'BE KIND' or 'USE LESS PLASTIC', or maybe a drawing of an endangered creature. 
THE PRIZES!
KOOKOO BUT KIND's four favourite designs will be transformed into badges and sold on their website! The proceeds will then be used to plant more trees! Each winner will also receive a sweater and T-shirt from KOOKOO BUT KIND's No Plastic collection (below), plus a set of the badges!
TOP TIP! Use bright colours – felt-tip pens are best!

HOW TO ENTER…
Design your circular badge on a piece of paper or download this BADGE TEMPLATE. Then, send your entry to:
competitions@ngkids.co.uk
Good luck!
The final design may be amended, or altered according to production limitations. The winning design copyright licence is transferred to KOOKOO BUT KIND for the purpose of producing the design for production and sale. All proceeds from the sale would go to plant more trees or fund an ocean clean up operation. Entries to be handled by Nat Geo Kids.
By entering our competitions you agree to the terms set out in our Privacy Policy and our competition terms and conditions.
SIGN IN TO TAKE PART
or Register here
Thanks for registering, you're now free to explore our site.