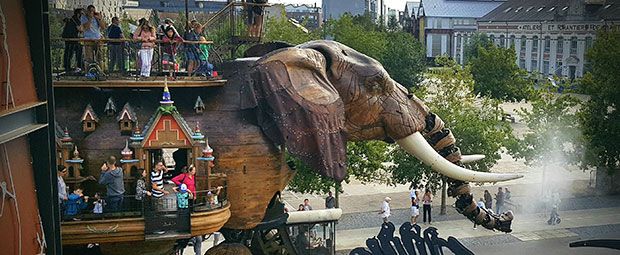 IET Junior Photographer of the Year!
Competition closes at 23:59 on
29 August 2019
Calling all budding young photographers – the IET Engineering & Technology Junior Photographer of the Year competition is back and bigger than ever!
Do you love taking photos? Are you excited about the way the world works? Then this comp is right up your street!
To enter, all you need to do is take images of engineering-related subjects that truly capture the exciting, imaginative and fast-developing face of engineering and engineers today.
The categories!
The competition is open to everyone aged 16 and under. You can enter up to five photos across any of the following categories:
Design & Production
This category celebrates innovation around the design, development and making of the things that people need. Images might include mechanical, materials and manufacturing.
Digital
This category includes photography around robotics and electronic tools, as well as systems, devices and resources that generate store or process data.
Environment & Energy
This category focuses on engineering and technology within our environment, as well as energy efficiency, energy services, facility management and alternative energy technologies.
Structure
This category includes construction, architecture, buildings, bridges, cityscapes.
Transport
The category for all forms of transportation.
Best smart phone photo
The judges will be looking for the best photo taken on a smart phone across all of the categories!
The prizes!
The lucky winner of 'Best Smart Phone Photo' will win £150, while the five other category winners will each win £250. One overall winner will win an extra £250, plus they'll be crowned the IET Engineering & Technology Junior Photographer of the Year!
A selection of the winning images will be displayed in central London and feature in Amateur Photographer magazine, later on this year. Snaptastic!
Awesome judges!
Georgie Barrat – Gadget Show host
Nigel Atherton – Group Editor, Photo & Video brands, Time Inc UK
Gillian Abbott – E&T magazine Picture Editor
Dr Imran Ansari – electrical engineer and Vice‐Chair of the IET Young Professionals Committee

Please note this competition is run externally and you cannot enter on this website.
THE COMPETITION CLOSES AT 5PM (BST) ON 30TH AUGUST 2019.
By entering our competitions you agree to the terms set out in our Privacy Policy and our competition terms and conditions.
SIGN IN TO TAKE PART
or Register here
Thanks for registering, you're now free to explore our site.