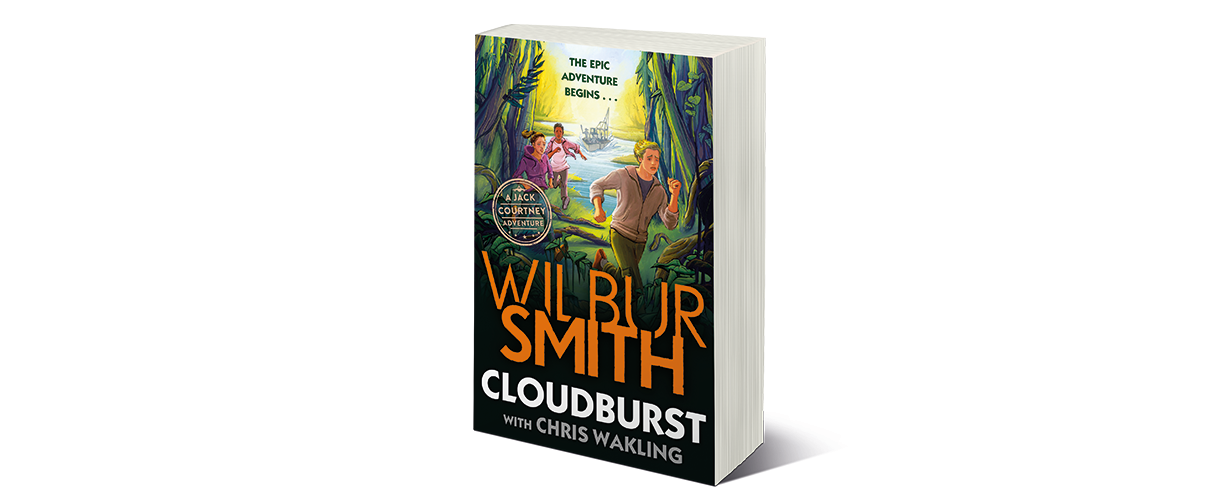 Win a copy of Cloudburst and a Go Ape voucher
Competition closes at 23:59 on
11 May 2020
Fourteen year-old Jack is the youngest member of the Courtney family. He's lived in the UK his whole life, but this summer his parents are travelling to  the Democratic Republic of the Congo  for an environmental conference,  and they've promised to take Jack and his friends with them. Cool!
When his parents go missing, nobody seems to have any answers, but Jack's sure that it's got something to do with the nearby tantalum mines…
Can Jack keep his wits about him and work  with his best friends Amelia and Xander to  save his parents – and his own life, too?!
Click here to find out more about this exciting book
The prize
Cloudburst's publishers Piccadilly Press have teamed up with Go Ape to give away an awesome prize. One lucky winner will scoop a copy of Cloudburst plus a family voucher to visit Go Ape for a real-life adventure!
Ten runners-up will receive a copy of the book.
For your chance to win, we want you  to write a short introduction to a
family eco-adventure story. Make it as exciting as possible, so that we're desperate to read the real thing!  Keep it brief, though – no more  than 150 words. The intro we  like the most will win. Good luck!
By entering our competitions you agree to the terms set out in our Privacy Policy and our competition terms and conditions.
SIGN IN TO TAKE PART
or Register here
Thanks for registering, you're now free to explore our site.