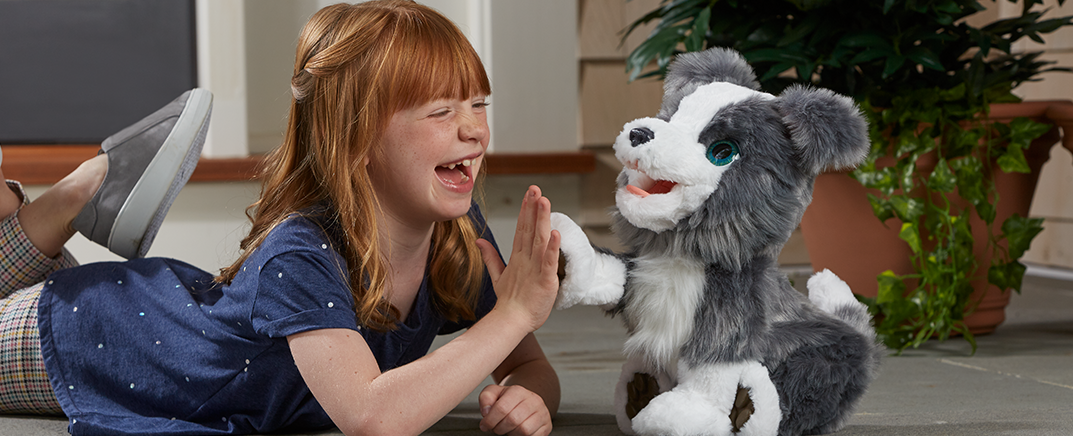 Win a FurReal Ricky
Competition closes at 23:59 on
1 November 2018
SORRY, THIS COMPETITION IS NOW CLOSED!
FurReal Ricky is the ultimate canine companion. Watch as this trick-loving pup shows off his skills to your family and friends, from flipping his bone to shaking his paws.
He'll even shuffle eagerly for more. Cute!
This delightful doggy responds to sound and touch with sensors on his cheeks, nose, mouth, paw and back, and reacts in a whopping 100 different ways. Wow!
Reward him for a job well done by petting his back or feeding him yummy treats.
Then, after a day full of fun, cuddle up as Ricky shows his affection with some loving licks. His possible legs make him the perfect pup for endless snuggles!
The prize
Four readers will scoop an adorable FurReal Ricky.
Available in all good retailers
By entering our competitions you agree to the terms set out in our Privacy Policy and our competition terms and conditions.
SIGN IN TO TAKE PART
or Register here
Thanks for registering, you're now free to explore our site.