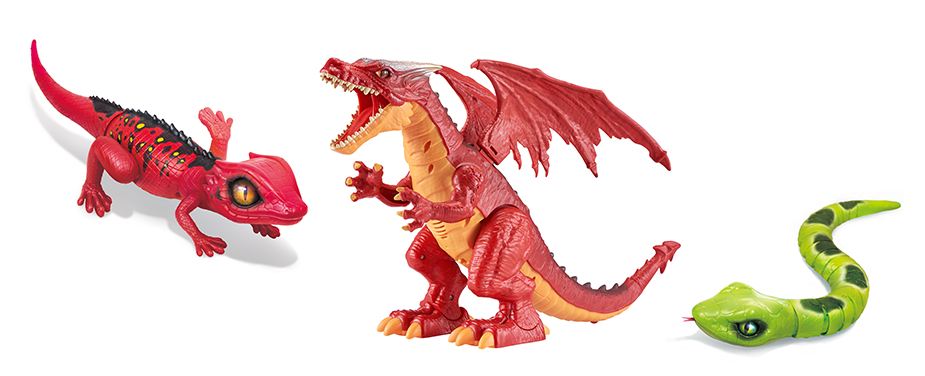 Win a Robo Alive Bundle
Competition closes at 23:59 on
26 September 2019
 Imagine owning your very own robot pet. Well with ROBO ALIVE from Zuru, you can! 
The Lurking Lizard (right) has big reflective eyes for spotting 'prey'. Using its motor and motion tilt sensor it scurries along at impressive speeds to chase down grub. 
The Slithering Snake catches critters to 'eat', too. Watch as this master of stealth silently slithers along the ground, flicking its tongue as it hunts for its next meal. 
The mighty Dragon walks, roars, gnashes its teeth, rotates its head, moves its wings and, mostly importantly, 'breathes fire'. Whoa! 
The prize
Nine lucky readers will win all three ROBO ALIVE pets. 
By entering our competitions you agree to the terms set out in our Privacy Policy and our competition terms and conditions.
SIGN IN TO TAKE PART
or Register here
Thanks for registering, you're now free to explore our site.