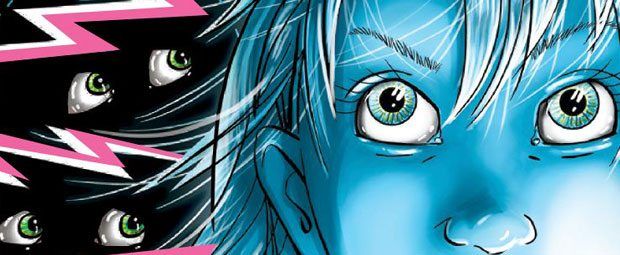 Win awesome superhero prizes with Electrigirl!
Competition closes midnight
4 June 2017
To celebrate the release of Electrigirl and the Invisible Thieves, the latest book in the Electrigirl series, we're giving you the chance to fly away with a superhero cape, featuring YOUR own design! The lucky winner will also scoop their own super-duper drawing by the amazing Electrigirl illustrator, Cathy Brett, too!
Part book, part comic, this exciting series follows the high-voltage adventures of Holly Sparks. After being hit by a bolt of lightning, 12-year-old Holly is given a super-special skill – like a human battery, she can generate huge amounts of electricity in seconds! So now, whenever disaster strikes, it's up to Holly (AKA Electrigirl!) to save the day…
We want YOU to draw a logo for Electrigirl's first ever superhero cape! Draw your logo inside a circle (Electrigirl insists on this!), and make sure your design is exciting, creative and colourful. The one we like the most will win!
For inspiration, and for the lowdown on Electrigirl, read our interview with Cathy Brett and Jo Cotterill, the author of these
blast-tastic books!
The winner of this cool competition will scoop their very own superhero cape, featuring their Electrigirl logo! What's more, they'll also bag a drawing by incredible illustrator Cathy Brett of Electrigirl wearing her cape with your design. How cool is that?!
Either scan or take a photo of your logo and send it to us using the yellow button below. Alternatively, you can post your drawing to:
NG KiDS Competitions
Creature Media
3rd Floor
12-14 Berry Street
London
EC1V 0AU
Remember to include your name, age, address, email and phone number on your entry.
Good luck, gang!
SIGN IN TO PARTICIPATE
or Register here
Thanks for registering, you're now free to explore our site.