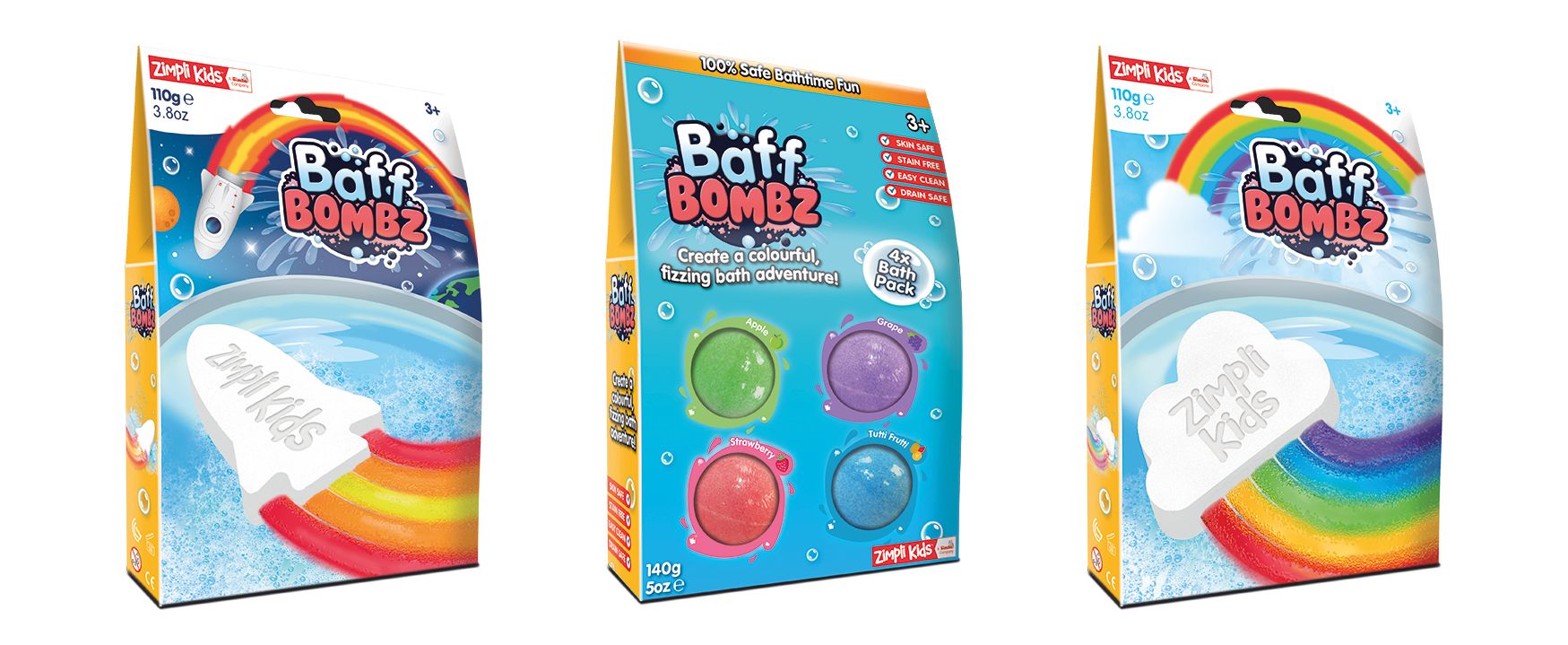 Win Baff Bomz
Competition closes at 23:59 on
15 October 2020
Bath time will never be boring again thanks to these fantastic fizzing, bubbling Baff Bombz from Zimpli Kids.
Run yourself a nice hot bath then place the white cloud and rocket-shaped bath bombs into the water. Watch as they release a path of swirling colours with rainbow trails and fiery rocket blasts. Then climb into the tub for some fizz-tastic fun!
The Rainbow and Rocket Baff Bombz are 100% safe on skin and are biodegradable. What's more, 98% of the packaging is recyclable.
The prize
Twenty-three winners will nab two sets of Rocket and Rainbow Baff Bombz plus a pack of original Baff Bombz. 
Available from amazon.co.uk
By entering our competitions you agree to the terms set out in our Privacy Policy and our competition terms and conditions.
SIGN IN TO TAKE PART
or Register here
Thanks for registering, you're now free to explore our site.