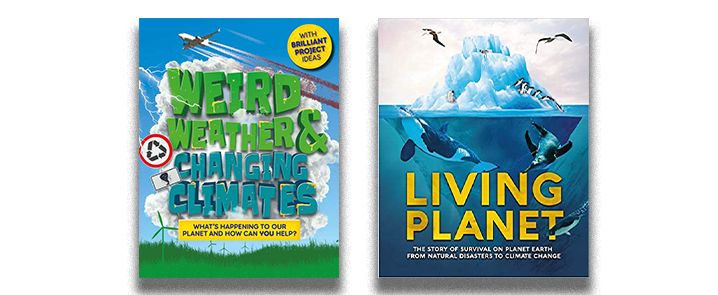 WIN CLIMATE CHANGE BOOKS
Competition closes at 23:59 on
17 September 2020
Learn all about how climate change is affecting our planet with this pair of brilliant books from Welbeck.
Living Planet explores nature in all its glory – from the formation of the Earth and prehistoric life to the varied habitats of our world today. Discover what our planet is made of and how humans have made an impact on Earth's changing climate.
Then take a closer look at how human activity is changing the planet in Weird Weather & Changing Climates, discover what you can do to be greener, limit your carbon footprint and make a difference to the environment.
The prize
Twenty-four bookworms will grab a copy of Living Planet and Weird Weather & Changing Climates.
Find out more at welbeckpublishing.com
By entering our competitions you agree to the terms set out in our Privacy Policy and our competition terms and conditions.
SIGN IN TO TAKE PART
or Register here
Thanks for registering, you're now free to explore our site.