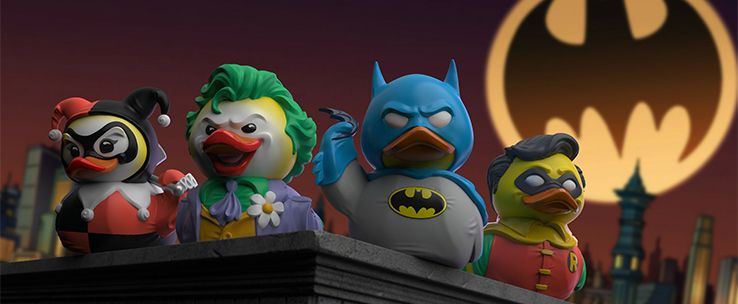 WIN DC COMICS TUBBZ
Competition closes at 23:59 on
20 August 2020
Collect your favourite heroes and villains from DC Comics in these quackers duck designs.
            KAPOW! The caped crusaders Batman and Robin need to get to the duckmobile sharpish; there's trouble brewing in Gotham City and only this dynamic duo can restore order.
            Trouble makers Joker and Harley Quinn are ruffling a few feathers as they rampage across Gotham. These larger-than-life lovebirds should be pretty easy for the heroes to find. Harley is wearing her iconic black and redharlequin outfit and the joker has his classic green hair and red lipstick. But can our web-footed crime fighters bring them to justice?
The prize
            Eight winners will get all four DC Comics Tubbz.
Head to numskull.com for more cool collectable ducks
By entering our competitions you agree to the terms set out in our Privacy Policy and our competition terms and conditions.
SIGN IN TO TAKE PART
or Register here
Thanks for registering, you're now free to explore our site.