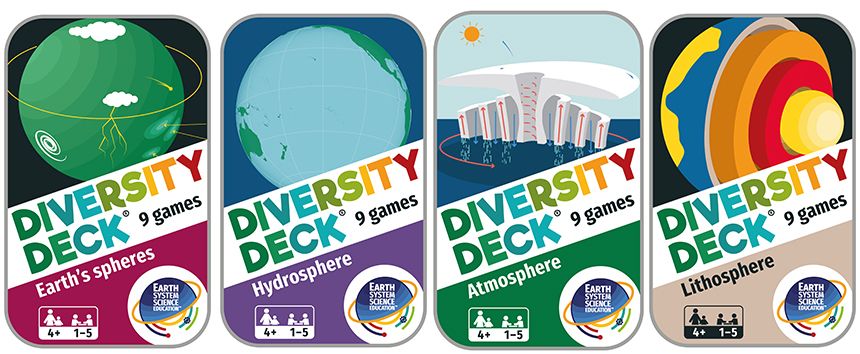 WIN DIVERSITY DECKS
Competition closes at 23:59 on
20 August 2020
Discover the science of sustainability with DIVERSITY DECK. These fun and informative card decks let you play tons of classic card games like Crazy Eights or Black Jack whilst learning all about our planet.
            The Earth is a constant evolution, kept in balance by its 7 interconnected spheres. Explore how each one is important for maintaining life on Earth in Earth's Sphere.
Then take a closer look at how greenhouse gasses are heating the planet, and steps we're taking to fight the climate crisis in Atmosphere. Hydrosphere explains how our planet's water is a rare resource and how best we should manage it. And in Lithosphere, learn about the Earth's formation and composition, tectonic plates and more!
The prize
            11 readers will win all four DIVERSITY DECK sets.
By entering our competitions you agree to the terms set out in our Privacy Policy and our competition terms and conditions.
SIGN IN TO TAKE PART
or Register here
Thanks for registering, you're now free to explore our site.