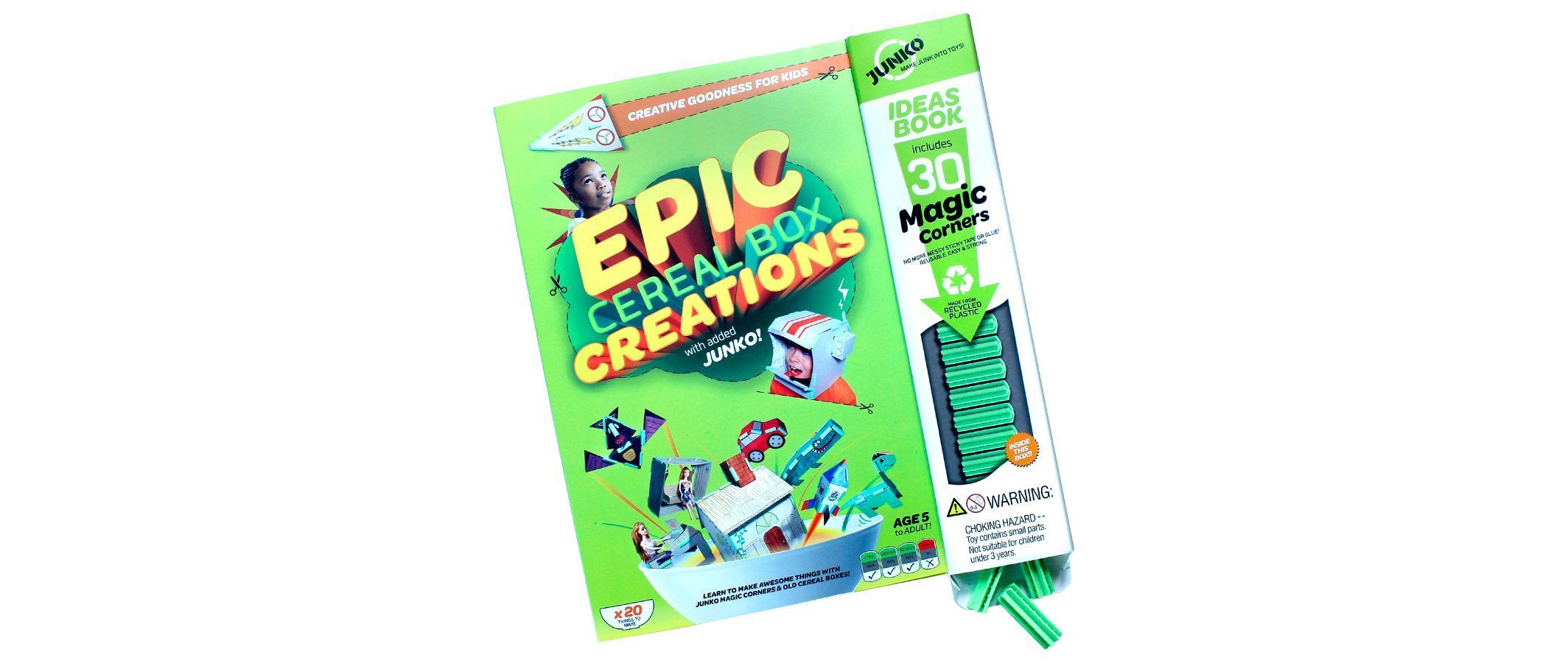 WIN EPIC CEREAL BOX CREATIONS BOOK
Competition closes at 23:59 on
30 June 2021
 Transform old cereal boxes into cool new toys with Epic Cereal Box Creations! 
This colourful craft book is jam-packed with ideas that show you how to make over 20 awesome cardboard creations including a dinosaur, spider, crocodile, vampire bat, car, space helmet, house, doll's furniture and even a unicorn! 
Just grab a cereal box, a pencil and a pair of scissors and use the Magic Corners (which are made from recycled plastic) to make your creation super sturdy. Simple! When you've finished playing, just recycle the card and reuse the Magic Corners to make your next project. Amazing! 
The prize
Fifteen lucky readers will get a copy of Epic Cereal Box Creations! 
Visit planetjunko.com for more eco-friendly kits.
By entering our competitions you agree to the terms set out in our Privacy Policy and our competition terms and conditions.
SIGN IN TO TAKE PART
or Register here
Thanks for registering, you're now free to explore our site.