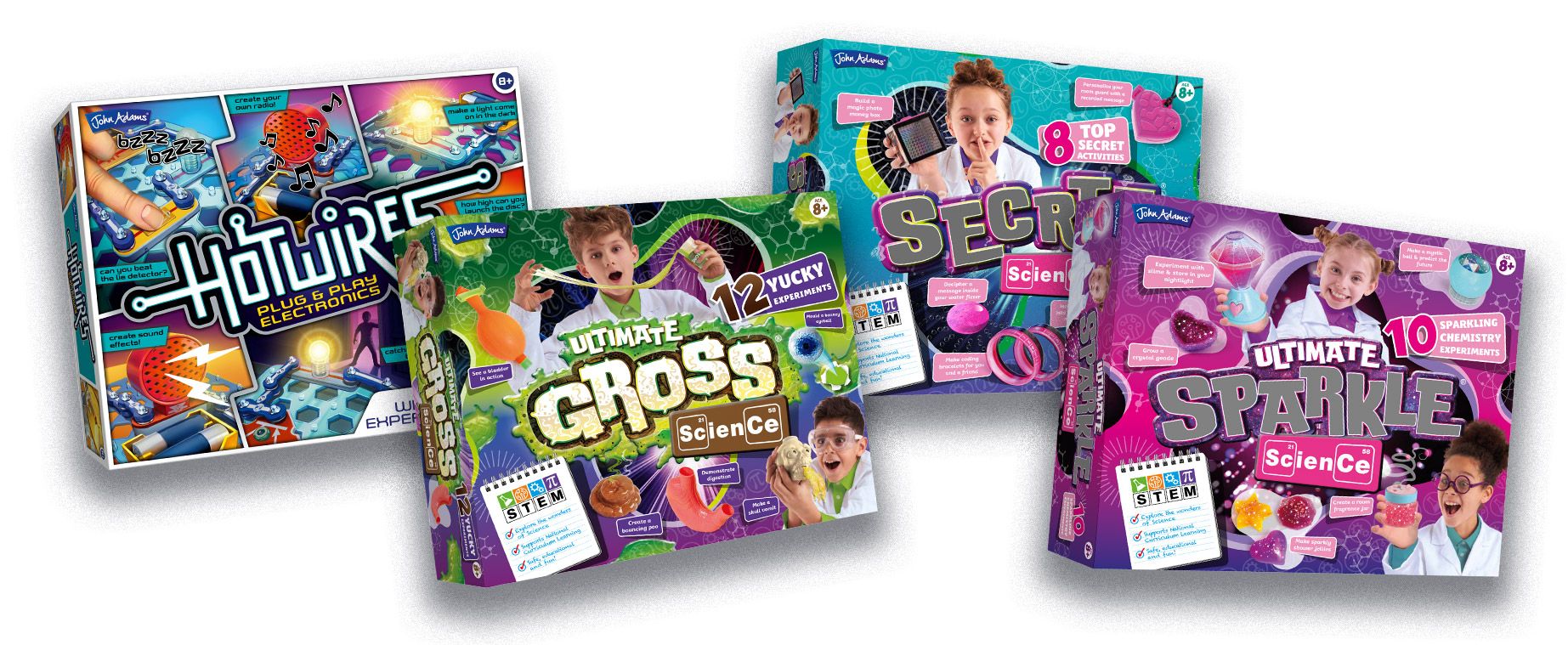 WIN JOHN ADAMS GAMES
Competition closes at 23:59 on
14 January 2021
Carry out super-fun science at home with these STEM-based kits from John Adams. Hot Wires' snap-together components let you build real-life tech, including an FM radio, a lie detector and lots more.
Learn how things like optical illusions and cryptography work with Secret Science, then put your skills into practice by making things like a motion sensor room guard and a coding bracelet.
Perform glitzy home experiments with the Ultimate Sparkle Science kit – including growing sparkly crystal geodes and making glittery bath jellies. Then learn about farts, poop and the yucky side of science with the Ultimate Gross Science set. Ew!
The prize
Five readers will nab all four John Adams kits.
By entering our competitions you agree to the terms set out in our Privacy Policy and our competition terms and conditions.
SIGN IN TO TAKE PART
or Register here
Thanks for registering, you're now free to explore our site.