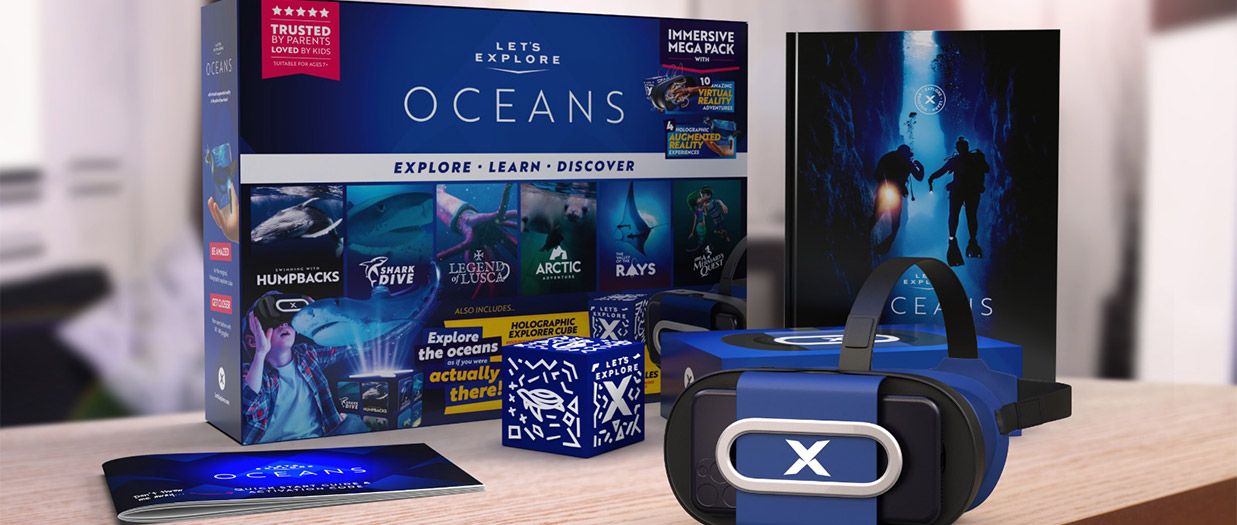 WIN LET'S EXPLORE OCEANS VR KITS
Competition closes at 23:59 on
3 June 2021
Get up close to polar bears and then swim with sharks and humpback whales using the breathtaking virtual reality (VR) experience Let's Explore Oceans.
Unpack the VR Goggles, download the Let's Explore app, grab your Holographic Explorer Cube and then start venturing under the waves. Featuring six VR adventures, four thrilling mini-movies and four amazing augmented-reality experiences, you'll be able to dive into the natural world from the comfort of your own home!
The prize
Five readers will win a Let's Explore Oceans set plus two incredible real-life fossils – a Mosasaurus tooth (a giant sea reptile that lived 66-82 million years ago) and an Otodus tooth (an extinct shark that lived 34-54 million years ago). Incredible!
Get 20% off the Let's Explore Oceans Mega Pack by
using the promo code NATGEO2021 at checkout!
By entering our competitions you agree to the terms set out in our Privacy Policy and our competition terms and conditions.
SIGN IN TO TAKE PART
or Register here
Thanks for registering, you're now free to explore our site.