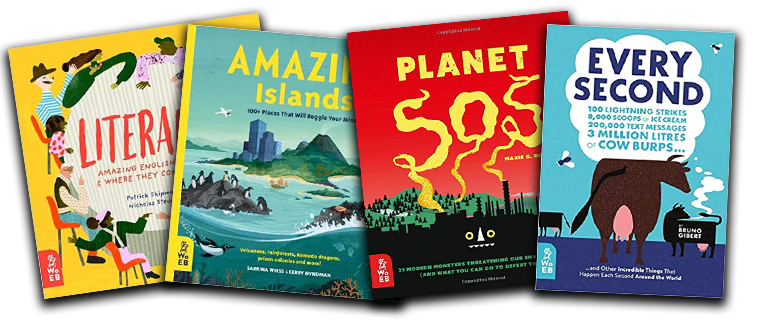 WIN NON-FICTION BOOK BUNDLE
Competition closes at 23:59 on
23 July 2020
 Fill your head with fascinating facts thanks to this brill What on Earth book bundle! 
From islands made of shells to isles that are man-made, Amazing Islands celebrates the world's smallest landmasses. 
Reveal the incredible things that happen Every Second on our planet, like 100 lightning strikes and 200,000 text messages, then learn about the climate crisis in Planet SOS, finding out what YOU can do to help fight it. 
Did you know that English words actually come from all over the world? Find out more by exploring the amazing history of our language in Literally. 
The prize
Ten bookworms will get all four of these books. 
By entering our competitions you agree to the terms set out in our Privacy Policy and our competition terms and conditions.
SIGN IN TO TAKE PART
or Register here
Thanks for registering, you're now free to explore our site.