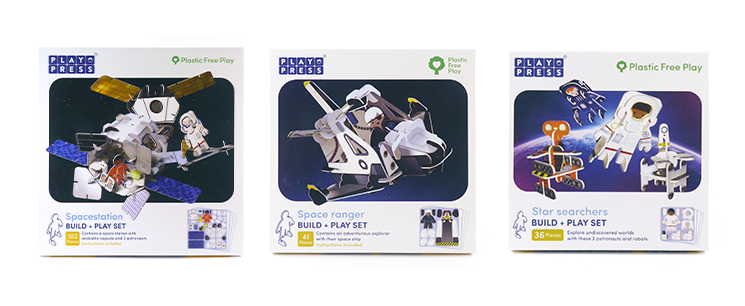 WIN PLAYPRESS TOYS
Competition closes at 23:59 on
23 July 2020
Build your very own spacecraft with these inspiring, eco-friendly sets from Playpress. 
Meet a friendly crew of astronauts and robots with the Star Searchers set. Then construct a super-cool Space Station! Its onboard lab and detachable capsule will help you carry out important experiments in zero gravity. Cool! Plus, explore the stars in your super spaceship with the Space Ranger set. What will you discover? 
Each kit is made from a strong play board material that fits together easily and is totally recyclable and biodegradable. Yay! 
The prize
Fifteen winners will blast off with all three Playpress sets. 
By entering our competitions you agree to the terms set out in our Privacy Policy and our competition terms and conditions.
SIGN IN TO TAKE PART
or Register here
Thanks for registering, you're now free to explore our site.