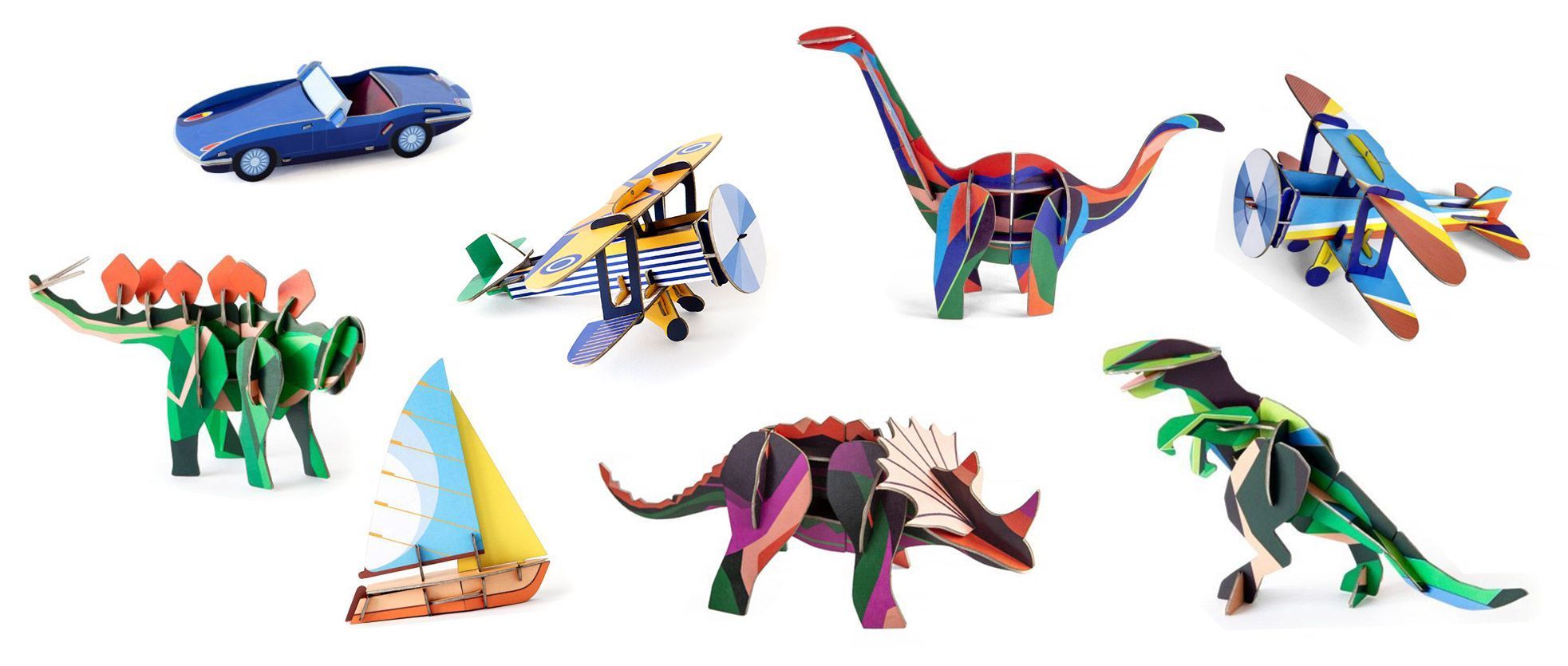 WIN STUDIO ROOF MODELS
Competition closes at 23:59 on
3 June 2021
Brighten up your bedroom with these colourful cardboard models from Studio ROOF! Each one comes in a flat-packed sheet, so you simply pop the pieces out and slot them together  to build stunning 3-D creations. 
Create mighty dinosaurs like T. rex, Stegosaurus, Diplodocus and Triceratops.
Then explore the sky, land and sea with Studio ROOF's Cool Classics vehicles – the Biplane,  Goshawk plane, E-Type Jag classic car and Mousquetaire boat. 
Each product is made using recycled cardboard and printed with vegetable inks, so they're eco-friendly,  too. Whoop! 
The prize
Six readers will  nab all eight of these Studio ROOF models. Great!
Shoot over to beesybox.co.uk for more eco-friendly toys!
By entering our competitions you agree to the terms set out in our Privacy Policy and our competition terms and conditions.
SIGN IN TO TAKE PART
or Register here
Thanks for registering, you're now free to explore our site.