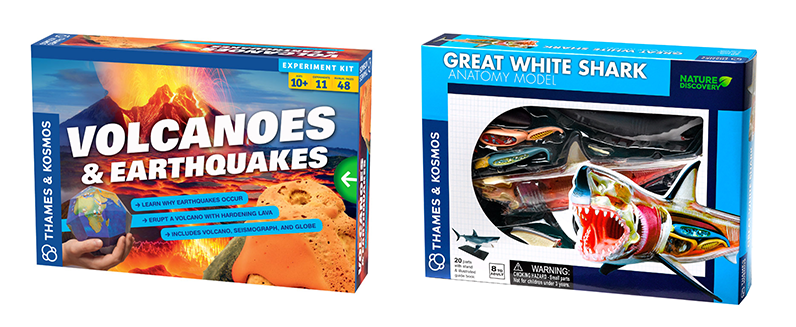 WIN THAMES & KOSMOS KITS
Competition closes at 23:59 on
23 July 2020
Sink your teeth into these incredible science kits from Thames & Kosmos. The Great White Shark Anatomy Model lets you examine one of nature's most fearsome fish. Put together a model of this powerful predator piece by piece and find out about its internal structure and how its organs work.
Volcanoes and Earthquakes lets you study the science behind awe-inspiring natural phenomena. Create a model volcano with plaster-based "lava" that hardens after each eruption. Then build a working seismograph, and fake some 'quakes to see for yourself how scientists measure earthquake forces!
The prize
Nine science geeks will shoot off with both these kits.
By entering our competitions you agree to the terms set out in our Privacy Policy and our competition terms and conditions.
SIGN IN TO TAKE PART
or Register here
Thanks for registering, you're now free to explore our site.