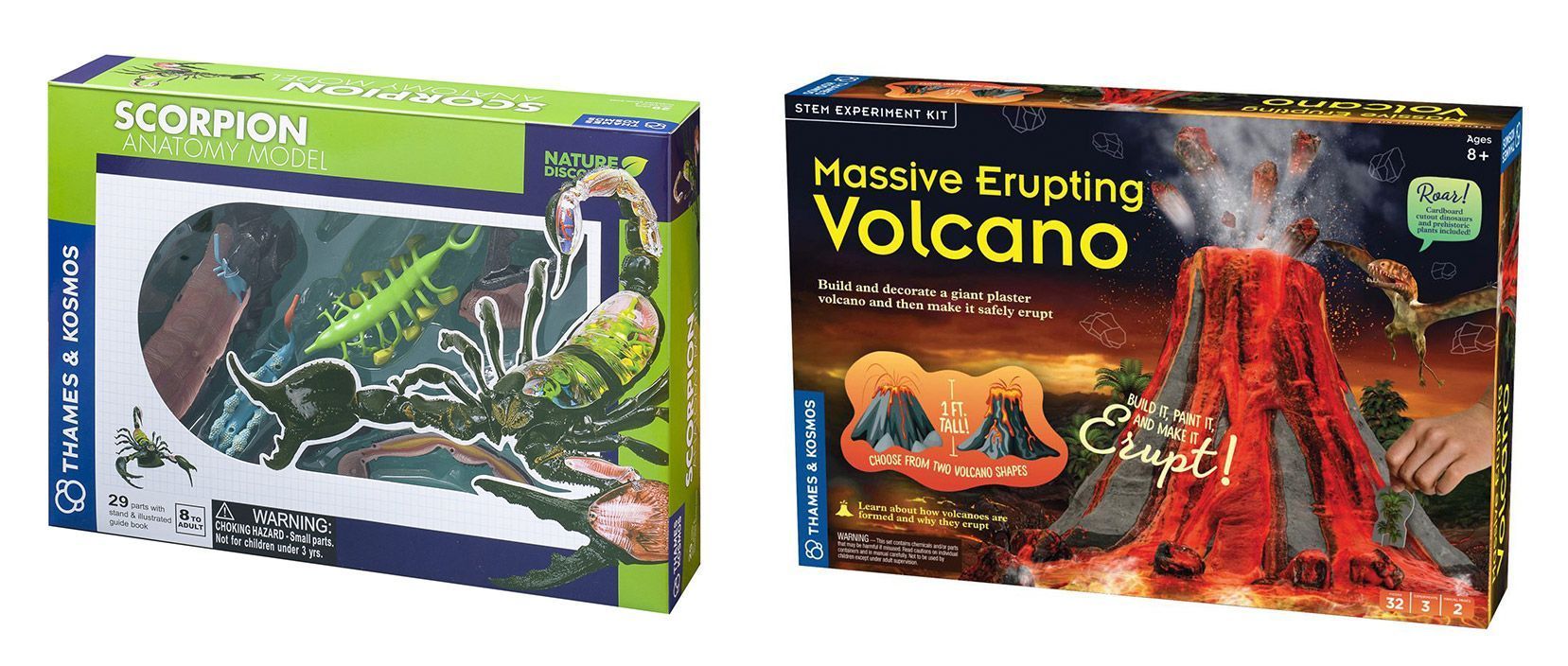 WIN THAMES & KOSMOS SCIENCE KITS
Competition closes at 23:59 on
28 July 2021
 Explore the wonders of the natural world – both big and small – from your own home! 
Recreate the earth-shattering power of volcanoes with the Massive Erupting Volcano kit. Wrap the frame in plaster-coated fabric strips and give it a lick of paint. Then mix the powders, dye and water to create a chemical reaction which 'erupts' with a flowing red ooze that looks just like a real lava flow. What a blast! 
Then piece together the Scorpion Anatomy Model to get an insight into these fearsome arachnids. Learn about their outer bodies, deadly claws and sting, discover how their internal organs work together, and even find out how they evolved. 
The prize
Ten science fans will win both these Thames & Kosmos science sets. 
 

For more cool kits, head to thamesandkosmos.co.uk

 

By entering our competitions you agree to the terms set out in our Privacy Policy and our competition terms and conditions.

SIGN IN TO TAKE PART
or Register here

Thanks for registering, you're now free to explore our site.