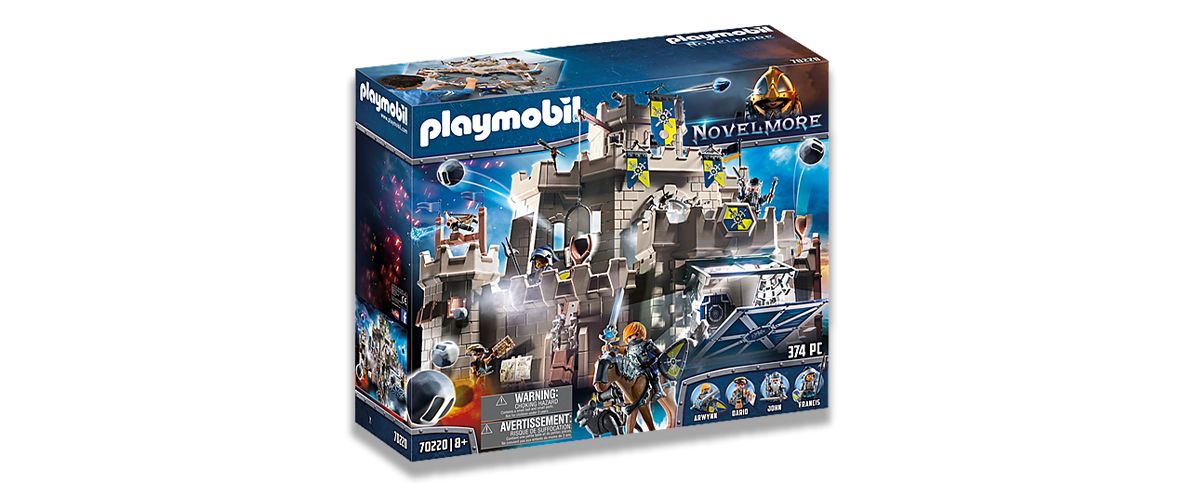 WIN THE PLAYMOBIL NOVELMORE RANGE
Competition closes at 23:59 on
20 August 2020
Transport yourself to a world of fearless knights and fire-breathing dragons with Playmobil's exciting Novelmore range.
Novelmore is the ancient capital of a once mighty kingdom that's now suffering under he rule of the useless King John. But three young heroes join forces to stop the selfish ruler – adventurous Prince Arwynn, Inventor Dario Da Vanci and rebelllious Gwynn.
Together they must battle the evil Burnham Raiders and lift Novelmore well beyond its former glory. Awesome!
The prize
Two winners will receive the entire Playmobil Novelmore range.
By entering our competitions you agree to the terms set out in our Privacy Policy and our competition terms and conditions.
SIGN IN TO TAKE PART
or Register here
Thanks for registering, you're now free to explore our site.