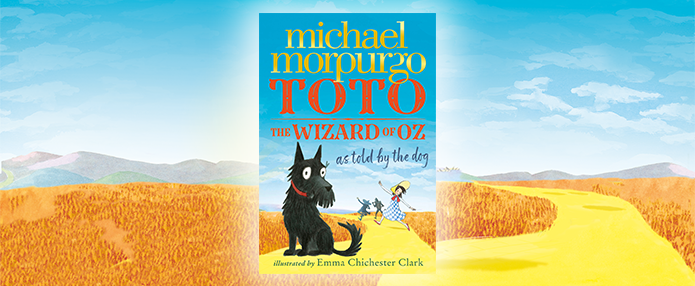 Win TOTO: The Wizard of Oz book
Competition closes at 23:59 on
2 April 2020
Are you familiar with the classic story of The Wizard of Oz? You know, the one where Dorothy follows the yellow-brick road with a scarecrow, a tin man and a lion?
Well, have you ever wondered what her pet dog TOTO thought of the madcap adventure? It's time to find out in this wicked book by Michael Morpurgo! TOTO loves nothing more than taking long, dreamy naps. So when a terrifying tornado whisks him and Dorothy away to a magical land called Oz, he's not exactly thrilled!
But, brave and loyal as he is, TOTO stays by Dorothy's side, protecting her and her friends on their dangerous journey!
This mysterious world of witches and wizards is a scary place for a little pooch like TOTO. But there are some things there he really, really likes – such as Oz's delicious green sausages! You'll love this charming re-telling of TOTO's adventures with Dorothy. It's paw-some!
The prize
We have five copies of TOTO: The Wizard of Oz as told by the dog up for grabs!
By entering our competitions you agree to the terms set out in our Privacy Policy and our competition terms and conditions.
SIGN IN TO TAKE PART
or Register here
Thanks for registering, you're now free to explore our site.