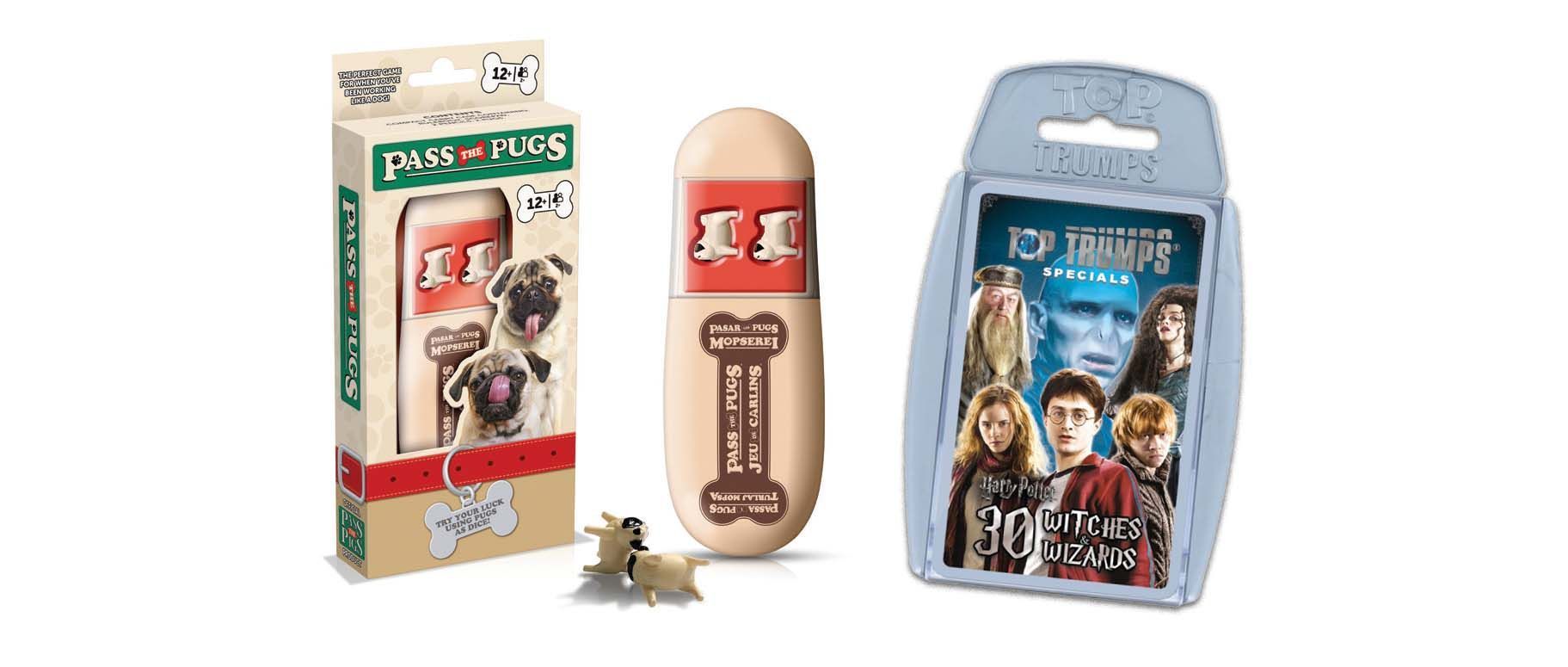 WIN WINNING MOVES GAMES
Competition closes at 23:59 on
14 February 2022
 Think you know your Dumbledores from your Voldemorts, and your Snapes from your Malfoys? Test out your wizarding expertise with the Harry Potter 30 Witches and Wizards Top Trumps! 
Then get your paws on the barking, brilliant game Pass the Pugs, a doggy-fied version of the classic family and travel game Pass the Pigs! Trotters have been replaced with paws, and 'Pigging Out' has become 'Puppy Love'! In this simple but exciting game, just roll the doggy-shaped dice, check the position your pugs land, and watch the points pile up. The first one to 100 points wins! 
The prize
Twenty-seven winners will scoop both these fun games. 
 

For more great games head over to winningmoves.co.uk

 

By entering our competitions you agree to the terms set out in our Privacy Policy and our competition terms and conditions.

SIGN IN TO TAKE PART
or Register here

Thanks for registering, you're now free to explore our site.