SPONSORED
EGGS-PLORE CHESTER ZOO
Six incredible animal eggs have been hidden around Chester Zoo!
Calling all nature lovers! Head on down to Chester Zoo's HUGE 128-acre site where you can find a whopping 500 different species – that's around 27,000 animals who call it home! You'll find everything from cheetahs to chimpanzees, mandrills to meerkats.
Conservation
Did you know Chester Zoo is a conservation and education charity committed to preventing extinction? Any profits it makes, it spends on programs that help save animals from extinction, both in the UK and in 20 other countries across the globe – from Orangutans in Borneo to elephants and tigers in Indian forests. Amazing!
Breeding programmes
Zoo populations help protect endangered animals in a number of different ways: They can be an insurance population in case the animals become extinct in the wild, certain animals may be released into the wild themselves, and it allows these species to be researched so they are better protected in the wild. 

Chester Zoo works with EAZA (European Association of Zoos and Aquariums) where their breeding programmes help preserve the genetic diversity of zoos, helping their populations stay healthy. Chester Zoo has helped all kinds of animals with these breeding programs – from black rhinos to Bermuda snails, Komodo dragons to Javan green magpies.
THE REALLY WILD EGG TRAIL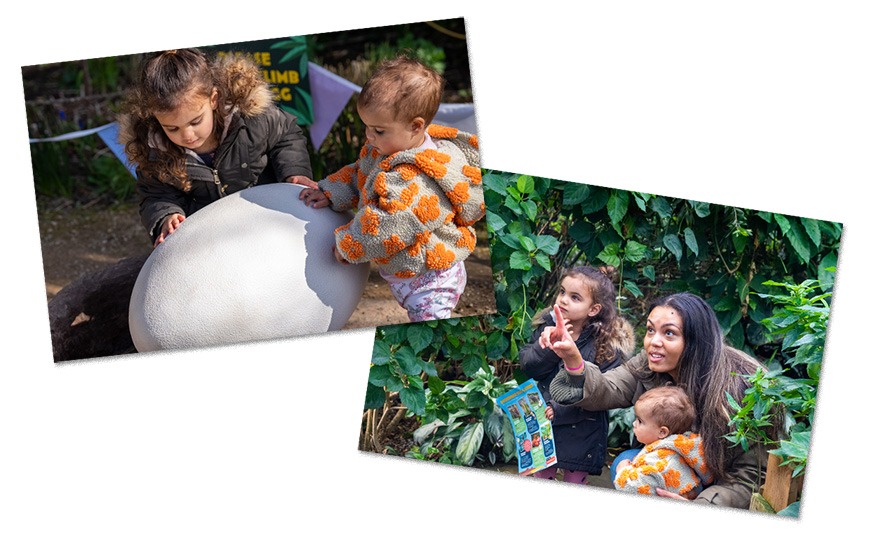 Visit Chester Zoo before 16 April for an egg-citing Easter event.
Six giant animal eggs have been hidden all over the zoo! Collect a free trail map with entry and follow it to see how many of them you can spot. Not only will you learn all about Chester Zoo's many marvellous species, but at the end of the trail you'll get an eggstra special treat, too — the latest issue of Nat Geo Kids!
WHERE TO FIND THE EGGS
LOCATION: PENGUINS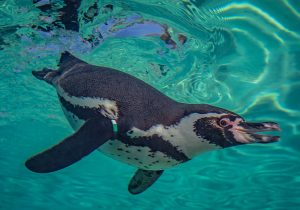 AN ANIMAL YOU'LL SPOT: Humboldt penguin
FROM: They nest along the Pacific Coast of Chile and Peru in South America
EATS: Small fish and crustaceans
COOL FACT: Incredible swimmers, penguins spend up to 75% of their time in the sea.
LOCATION: FLAMINGOS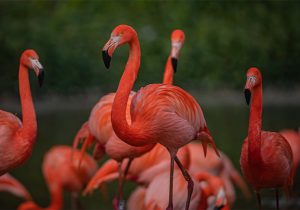 AN ANIMAL YOU'LL SPOT: CARIBBEAN FLAMINGO
FROM: Salty waters around the Caribbean, Galápagos Islands, and Central and South America
EATS: Small aquatic creatures and algae
COOL FACT: Chicks hatch with straight beaks. They start to curve when they're a month old
LOCATION: THE AQUARIUM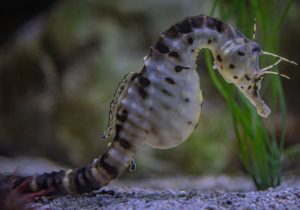 AN ANIMAL YOU'LL SPOT: BIG-BELLIED SEAHORSE
FROM: Around the coast of Australia and New Zealand in seaweed and rocky outcrops
EATS: Crustaceans
COOL FACT: Seahorses have prehensile tails – this means they can grip things with them!
LOCATION: TROPICAL REALM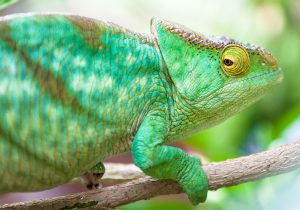 AN ANIMAL YOU'LL SPOT: PARSON'S CHAMELEON
FROM: Humid forests in Madagascar, Africa
EATS: Butterflies and other insects
COOL FACT: Chameleons can move their eyes independently and focus on two things at once!
LOCATION: DRAGONS IN DANGER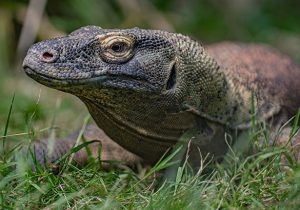 AN ANIMAL YOU'LL SPOT: KOMODO DRAGON
FROM: Tropical monsoon forest, palm savannah and grassland on five remote islands in Indonesia, Southeast Asia
EATS: Large mammals, reptiles and birds
COOL FACT: Komodos are the largest lizards on the planet – they can grow 3m long!
LOCATION: BUTTERFLY JOURNEY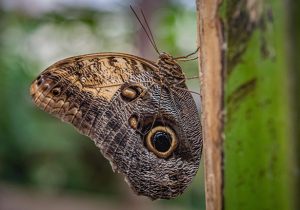 AN ANIMAL YOU'LL SPOT: GIANT OWL BUTTERFLY
FROM: Central and South America
EATS: Rotting fruit, like bananas
COOL FACT: Their wingspan can reach 16cm – that's bigger than a large smartphone!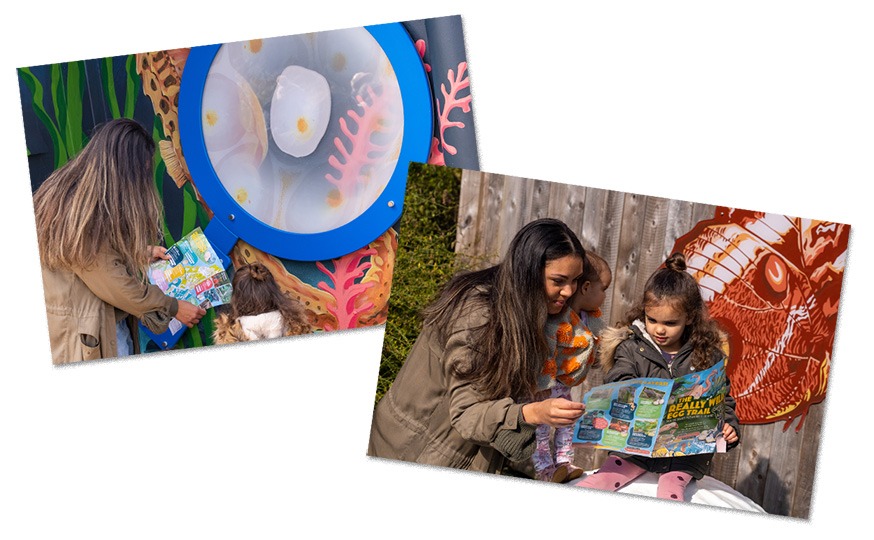 WIN FAMILY MEMBERSHIP TO CHESTER ZOO FOR A YEAR!