Do you have a top tech idea that you'd love to share with the world?
Whether you love making things in Scratch or thinking up new inventions, show off your skills at the world's leading technology showcase for young people — Coolest Projects.
Best of all, this online-only event is TOTALLY FREE to take part in! Register your creation HERE by 26 April 2023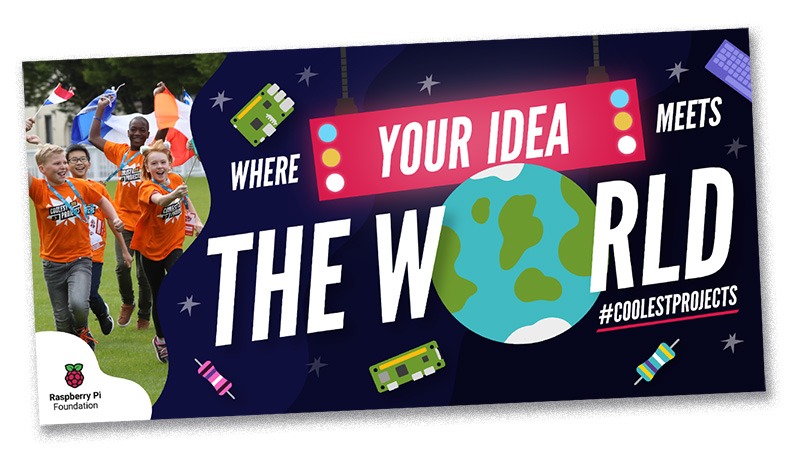 ALL ABOUT COOLEST PROJECTS
Find out more about the Raspberry Pi Foundation's mammoth tech showcase by watching this fun video:
HOW TO ENTER
STEP 1 — Simply choose an idea for your project!

Perhaps your project will focus on a topic like community, environment, health, creativity or family? It might even teach people something completely new. How you express yourself is completely up to you!
STEP 2 — Visit the website to find your project category. There are SIX to choose from:

— Scratch
— Hardware
— Mobile apps
— Web
— Games (non-scratch based)
— Advanced Programming
STEP 3 — Find a group of friends or work by yourself. Coolest Projects is open to anyone in the world age 18 or under, at any skill level. You can work in teams of up to five people, or go it alone.
STEP 4 — MAKE YOUR PROJECT!
STEP 5 — Finally upload your project to the online showcase gallery HERE by 26 April 2023. It doesn't even need to be 100% complete for you to take part!
WHY COOLEST PROJECTS IS SO COOL!
You'll be able to get your hands on limited-edition digital swag.
Each project will be featured in the Coolest Projects online gallery for the whole world to see. Plus, there'll be a livestream celebration in June where special judges will select their favourite entries.
LOOKING FOR INSPIRATION?
Last year over 2500 young people took part from more than 35 countries. Wow!
Past projects have included an electric ukulele made out of cardboard and tin foil, an AI rubbish bin, and a side-scrolling platformer made in Scratch.
What will you come up with?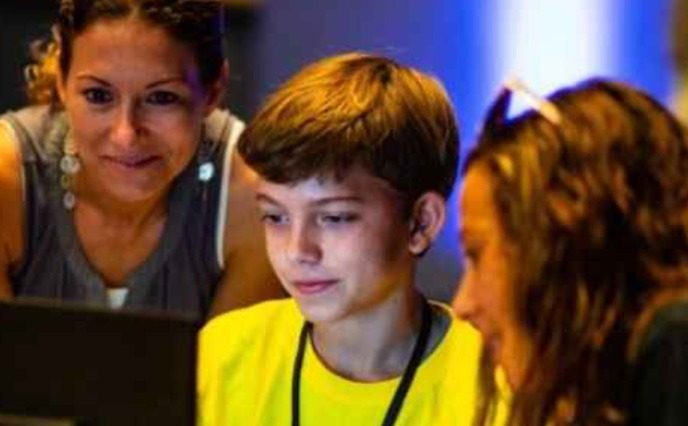 "I think it's a really good way to see other people's projects and I think it has really helped me get a view of how much there is involved in building technology."
George, UK
"To any kids that are looking to enter a project in Coolest Projects, I would definitely encourage them to go in with an open mind."
Kavi, USA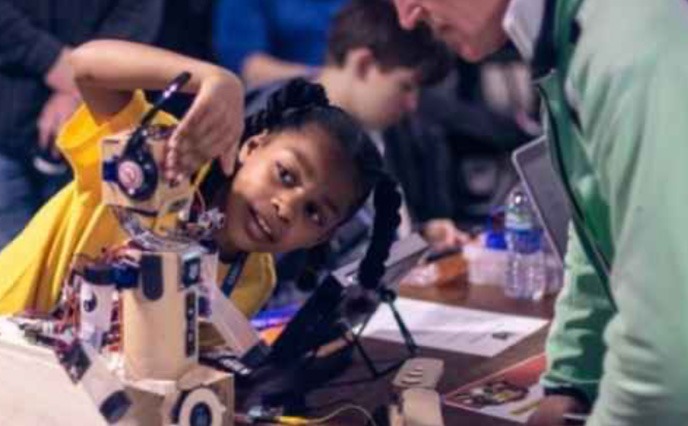 More Like General Kids Club