SPONSORED
Guinness World Records:
Wild Things
Take a superlative safari of the world's most extreme animals
The animal kingdom is crawling with incredible record-breakers that put us humans to shame. So get ready for Guinness World Records: Wild Things to take you on a superlative safari of the planet's most extreme wildlife.
In this exciting new book, get to know some of the world's most amazing animals. There's gentle giants and deadly mini‐beasts, voracious predators and cunning prey. You'll meet a host of weird‐and‐wonderful members of the natural world, from exotic species on the brink of extinction to wildlife you can find in your own back garden!
Bursting with fun facts, plus contributions from top conservationists like Bindi Irwin, Jane Goodall and Steve Backshall, Guinness World Records: Wild Things is totally roar-some!
_______________
Nature's record-breakers
To mark the release of Guinness World Records' wildest book ever, check out this sneak‐peek of some of the record‐breaking animals you can find inside…
Most venomous lizard
Gila monsters are one of only a few venomous lizards in the entire world. When attacked, they clamp their jaws down on their prey and eject venomous saliva to defend themselves.

Largest rodent
Capybara are the world's largest rodents. These furry fellas from South and Central America can grow up to 130cm long and 50cm tall – about the same height as a border collie!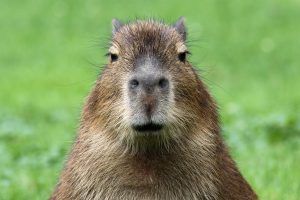 Most painful insect sting
Bullet ant stings leave you in pain for 8 hours! However, the Satere-Mawe tribe in the Amazon rainforest weave hundreds of bullet ants into gloves. To become warriors, boys of the tribe must wear these gloves for 10 agonising minutes, on 20 different occasions. Ouch!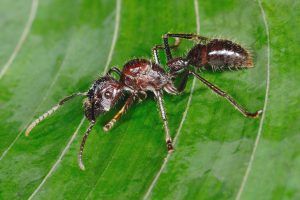 Smallest bird
As its name suggests, the bee hummingbird is teeny tiny, with males measuring just 5.7cm! They can be seen feeding on nectar taken from brightly coloured flowers around Cuba.


Smallest-brained dinosaur
The dinosaur with the smallest brain (in relation to its body) was the Stegosaurus. Awesomely, there's a whole chapter in Guinness World Records: Wild Things dedicated to record‐breaking dinos and prehistoric animals!
_______________
Guinness World Records: Wild Things is available now in bookshops and via Amazon.co.uk