SPONSORED
Max Einstein: The Genius Experiment
Check out James Patterson's brilliant new read about a cool kid genius!
Twelve-year-old Max Einstein is NOT your typical brainiac. An orphan who lives above horses' stables, she builds inventions to help her homeless pals, and plays speed chess in the park.
She's also hacked the computer system at New York University to attend classes. Oh, and she regularly talks to Albert Einstein! (Okay, that's just in her imagination). 
But everything changes when Max is recruited by a mysterious organisation. Teaming up with a group of young geniuses from around the globe, her mission is to solve some of the world's toughest problems using science!
But that's only if a sinister outfit known only as The Corporation doesn't get to her first… 
Meet Max
Hair: Crazy, curly and red
Home town: New York
Fave subject: Science
Fave game: Chess
Fave food: Chinese
Fave celebrity: Albert Einstein – duh!
Awesome Author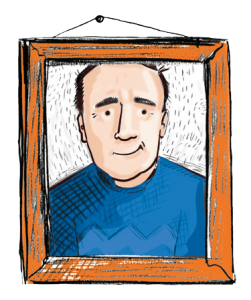 James Patterson is the bestselling author of more than 375 million books worldwide, including the hilarious Middle School books. But he reckons this new Max Einstein series is the most important writing he's ever done! 
All about Albert
Albert Einstein was one of the biggest brainboxes that ever lived! Born in Germany in 1879, he worked out several important scientific equations which helped humans better understand energy and gravity. He even won a Nobel Prize for his efforts!
Win! We're giving away copies of this book, plus a Light Racer Kit from Tech Will Save Us! Click here to enter our competition.
This is the first and only kids' book series officially approved by the Albert Einstein Archives! 
Max Einstein: The Genius Experiment is out now