SPONSORED
National Geographic Volcano Science Kit
Build your own amazing volcano and watch it erupt!
Calling all young budding geologists and super scientists! This blast-tastic kit from National Geographic contains everything you need to build your own volcano – then watch lava flow from its crater as it erupts. Wow!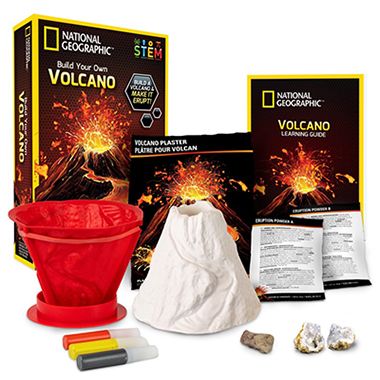 Create your volcano structure using the kit's plaster and mould, then add colour and details with the paint and paintbrush included. And now for the super-exciting bit…mix together the special eruption powders to make your volcano explode!
The kit also comes with two real volcanic specimens for some hands-on geological research! And what's more, you'll get to learn all kinds of fascinating facts about volcanoes, earthquakes, volcanic rocks and our planet's tectonic plates. How cool is that?!
Take a look for yourselves in the video below…

The National Geographic Volcano Science Kit is available online and from the Disney Store –  along with dig kits, crystal kits and other products that get kids excited about the world of science and geology!


More Like General Entertainment