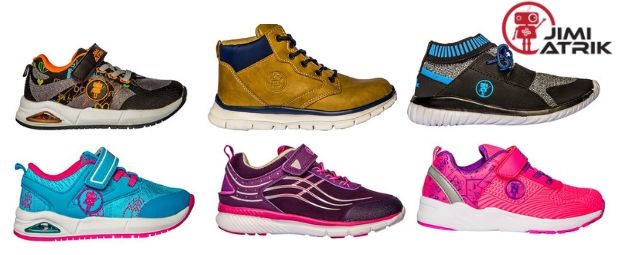 WIN 15 PAIRS OF JIMI ATRIK SNEAKERS!
Competition closes at 23:59 on
18 November 2018
SORRY, THIS COMPETITION IS NOW CLOSED.
MAKE EVERY DAY AN ADVENTURE WITH JIMI ATRIK SNEAKERS FOR KIDS!
Four lucky readers will each win 15 pairs of
Jimi Atrik shoes – that's enough to last a childhood!
Love shoes? Then get your feet into these awesome Jimi Atrik sneakers, the trendiest (and comfiest) shoes in South Africa! They're cool, are built for adventure and suit every mood or activity. And on top of that, they don't cost a bundle. Woohoo!
All Jimi Atrik shoes are designed to take a pounding over and over again! And they keep your feet safe, secure, dry and supported.
The secret to these shoes is something called the "Gravity Cushion," which  supports your arches – great news for young feet! The magical cushion bounces back into place after pressure every time, so your feet get the same super support whenever you wear them!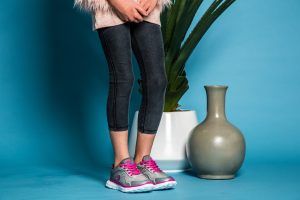 Age
From 1 to 7 years
Sizes
Approximate in mm
4=131-135
5=136-140
6=146-150
7=156-160
8=161-165
9=166-170
10=171-175
11=176-180
12=186-190
1=191-195
Visit http://www.jimiatrik.com OR like http://www.jimiatrik.com//www.facebook.com/JimiAtrikFootwear OR Instagram @JimiAtrikFootwear for regular updates.
ANSWER THIS EASY QUESTION!
What is the name of the thing that bounces back in all Jimi Atrik shoes? SMS NGK JIMI ATRIK with your answer, name, surname, gender, age, street address and email address to 33970.
TAKE PART in the Jimi Atrik Good Parent Survey and you'll get the chance to WIN another TEN pairs of shoes! Just head to https://jimiatrik.com/good-parent-survey/
CLOSING DATE: 18 NOVEMBER 2018
Ts&Cs apply: http://www.natgeokids.com/za/termsandconditions
By entering our competitions you agree to the terms set out in our Privacy Policy and our competition terms and conditions.
SIGN IN TO TAKE PART
or Register here
Thanks for registering, you're now free to explore our site.