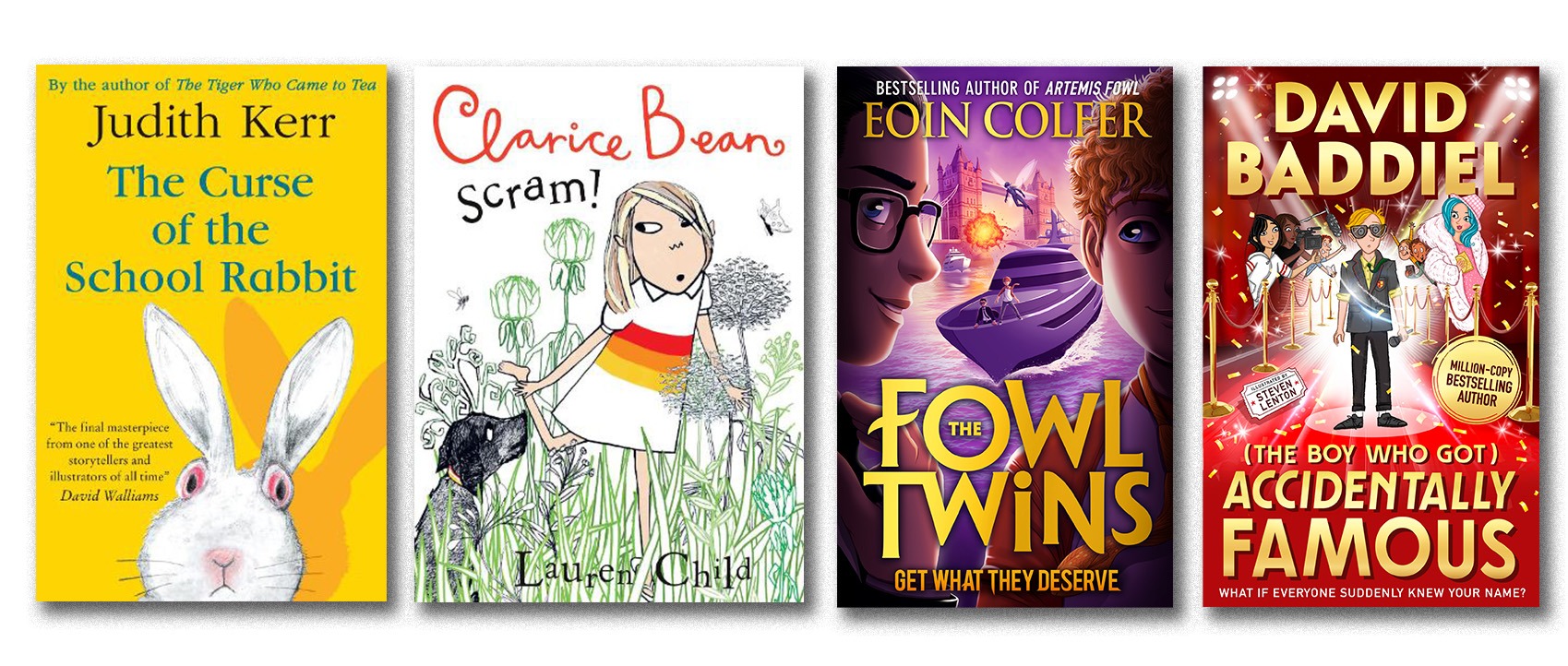 Win a summer book bundle
Competition closes at 23:59 on
23 August 2022
Struggling to decide what to read this summer? Don't worry, HarperCollins Children's Books have got you covered!
Clarice Bean – Scram
For the 'exceptionordinary' Clarice Bean, nothing ever happens… except for one day in the holidays when she escapes the danger of boredom by meeting an actual real-life dog who just WILL NOT scram!
The Curse of the School Rabbit
When Snowflake unexpectedly comes to stay with Tommy for the school holidays, EVERYTHING starts to go wrong. Has he been doomed by the curse of the school rabbit?
(The Boy Who Got) Accidentally Famous
Imagine if everyone suddenly knew your name. Well, when Billy'sclass presentation goes viral, overnight his life turns into a whirlwind ofred carpets, TV shows and albums.
The Fowl Twins Get What They Deserve

Clones, fairy magic and high-tech gadgets come together in this pulse pounding showdown between the Fowl twins and their worst enemy – Lord Teddy Bleedham-Drye…
The Prize
Three winners will scoop all four of these books
By entering our competitions you agree to the terms set out in our Privacy Policy and our competition terms and conditions.
SIGN IN TO TAKE PART
or Register here
Thanks for registering, you're now free to explore our site.