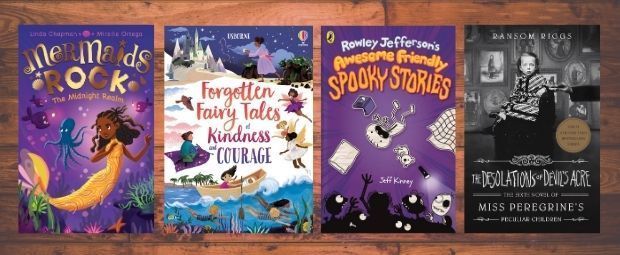 Win these great reads on world book day!
Competition closes at 23:59 on
25 April 2021
Celebrate World Book Day on 23 April and Win Amazing Reads!
With so many exciting and interesting books to read, why not make every day World Book Day!
Mermaids Rock: The Midnight Realm by Linda Chapman
Animals have started to disappear from the reef into the mysterious Midnight Realm, where the mermaids live. What is going on? Naya and her friends decide to investigate!
They discover a glowing cave with a tentacled monster lurking inside. It traps Luna and the friends spring into action. Naya will need to come up with some clever plans to pull off her rescue mission…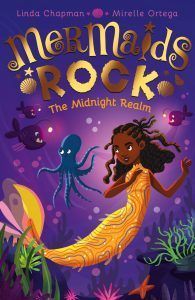 Forgotten Fairy Tales of Kindness and Courage by Mary Sebag-Montefiore
Some fairy tales live on and others are forgotten…until someone brings them to life again. That is what happens in this book.
Read about a disable prince who fights for his kingdom and learns the importance of understanding others. Cheer on a princess who finds the courage to rescue her friend from goblins. Find out what happens when a girl steps into the world of a book…

Rowley Jefferson's Awesome Friendly Spooky Stories by Jeff Kinney
Grab a torch, crawl under the covers and scare yourself silly with these stories by Jeff Kinney, who wrote the hit series Diary of a Wimpy Kid.
Dive into the twisted, but funny world of Rowley Jefferson's imagination. Meet zombies, vampires, ghosts and more unspeakable things!
Rowley's stories might leave you laughing, but you could also end up sleeping with the lights on!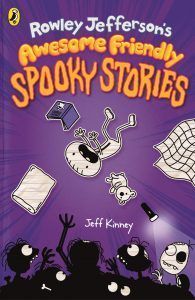 Miss Peregrine's Peculiar Children: The Desolations of Devil's Acre by Ransom Riggs
It's time for the final, nail-biting adventures in this epic series! After a daring escape from a blood-thirsty hollow, Jacob and Noor reunite with Miss Peregrine and the children. Devil's Acre is being plagued by terrible weather fronts, a sign that Caul's army is coming.
More powerful than ever, Caul seems invincible. The children can stop him if they deliver Noor to the meeting place of the prophesied ones…But where is it?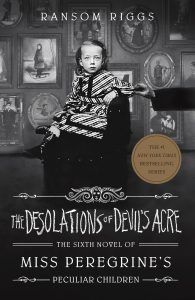 Visit penguinrandomhouse.co.za
YOUR CHANCE TO WIN WORLD BOOK DAY HAMPER!
THREE LUCKY READER WILL WIN a copy of all four books!
You'll need to sign in to enter our competitions! If you aren't already registered with us, click the 'register here' link below and enter your parent or guardian's email address. Get an adult to help you, if you're stuck!
By entering our competitions you agree to the terms set out in our Privacy Policy and our competition terms and conditions.
SIGN IN TO TAKE PART
or Register here
Thanks for registering, you're now free to explore our site.