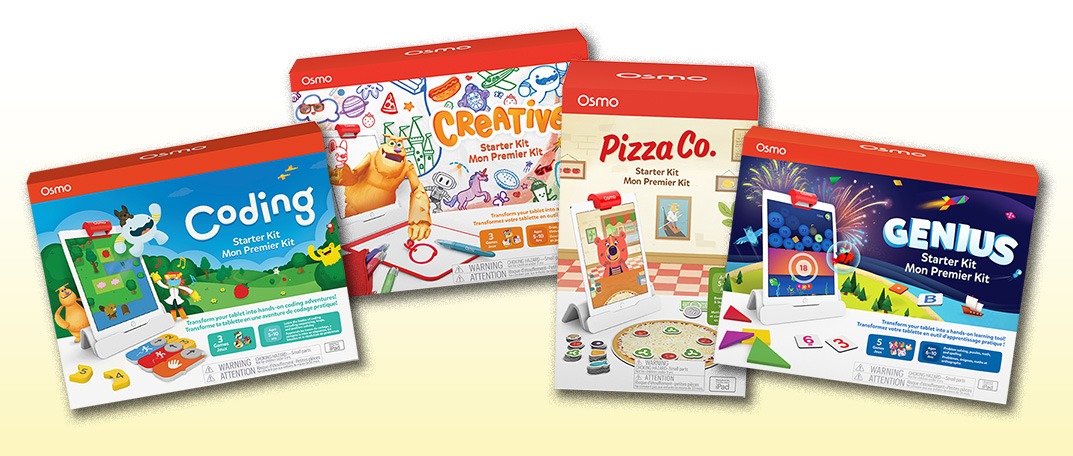 WIN OSMO GAMES & IPAD
Competition closes at 23:59 on
23 August 2022
Did you know that one of the best ways to learn is through play? Well, boost your brain power and have a ton of fun along the way with Osmo's amazing kits! Learn coding, maths, spelling, drawing and more as you use real life objects to interact with the digital world shown on your tablet! How cool is that?
Click here to find out more about these cool kits…

The prize
One star-prize winner will scoop the Osmo Genius Starter Kit, the Monster game AND an iPad to play it on! Two runners-up will receive the Genius and Coding Starter Kits, plus the Pizza Co. game.
For your chance to win, first answer these six questions. If you get them right, the letters in the coloured boxes will spell out the name of some of the 'laws' that Isaac Newton discovered! Visit THIS PAGE for some help getting the answers.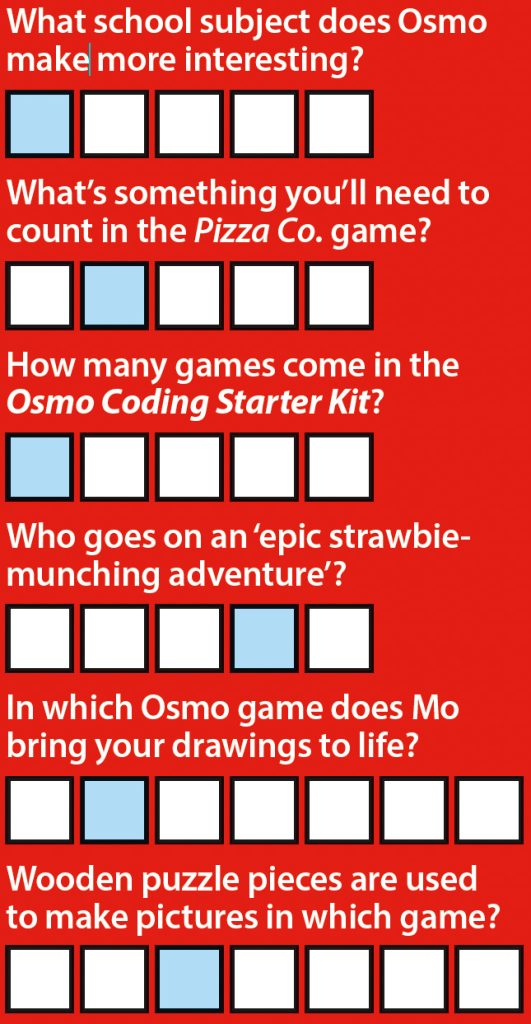 By entering our competitions you agree to the terms set out in our Privacy Policy and our competition terms and conditions.
SIGN IN TO TAKE PART
or Register here
Thanks for registering, you're now free to explore our site.