Win the books from issue 195!
Competition closes at 23:59 on
13 September 2020
Did you catch issue 195 of Nat Geo Kids magazine? This month, we reviewed three fab new books, The Secret of the Nightingale Wood, The Butterfly Lion and Murder Most Unladylike…
Check out our readers' reviews and then seize your chance to win two of these fab books, by answering the question at the bottom of this page…

The Secret of the Nightingale Wood by Lucy Strange
When a girl called Henry (Henrietta) moves to Hope House, things don't seem very hopeful – her dad is working abroad and doctors want to put her sick mum in a mental asylum. But one day Henry ventures into Nightingale Wood and meets a witch in a caravan with a story to tell…
"I've read this book many times and have even lent it to my mum to read! It's magical, mystical and enthralling and I'd give it 6/5 stars!"
– Maggie, age 11

The Butterfly Lion by Michael Morpurgo
A boy escapes from his nasty, grim boarding school and an old lady takes him to her house for tea. She tells him an exciting story about a lonely boy she once knew called Bertie, who ended up winning a medal in the First World War. Bertie grew up on a farm in South Africa, where he befriended a white lion cub. After Bertie is sent to boarding school, the lion is sold to a circus. But one day, Bertie tracks his lion down…
"I really like this book because it's full of mystery and excitement."
– Henry, age 7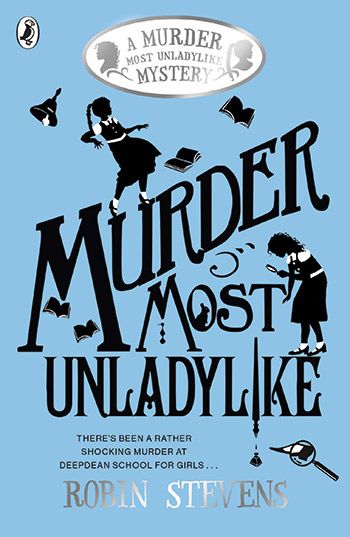 Murder Most Unladylike by Robin Stevens
Two girls called Daisy and Hazel start a detective agency – the only problem is, there aren't any crimes! Then suddenly, a murder happens at their boarding school (Deepdean School for Girls) – the victim is their science teacher, Miss Bell. But when the body goes missing, it's up to the girls to solve the murder – and prove it happened in the first place!
"My favourite character is the girls' funny classmate Beanie because she always sees the bright side of things. I think people who love mystery and thrilling adventures will love this exciting book!
– Frieda, age 9

Your chance to win!
Three lucky winners will win both The Butterfly Lion and Murder Most Unladylike! For your chance to win, simply answer the question below.
If you aren't already registered with us, you'll need to do so to enter our competitions. You can do this by clicking the 'register here' link below and entering your parent or guardian's email address. Get an adult to help you, if you're stuck!
By entering our competitions you agree to the terms set out in our Privacy Policy and our competition terms and conditions.
SIGN IN TO TAKE PART
or Register here
Thanks for registering, you're now free to explore our site.