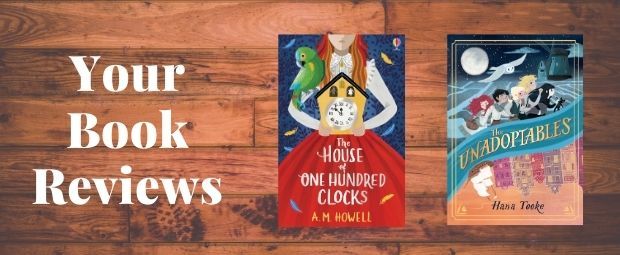 Win the books from issue 199!
Competition closes at 23:59 on
17 January 2021
Issue 199 of Nat Geo Kids magazine is out! This month, we reviewed some fab books, which include The Unadoptables and The House of One Hundred Clocks…
Check out our readers' reviews and then seize your chance to WIN a copy of the books by answering the question at the bottom of this page…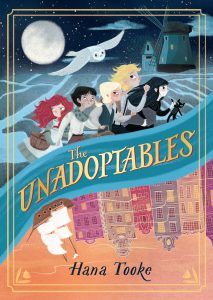 The Unadoptables
This is a story about five children who find themselves stuck in an orphanage with a very cold and cruel matron. After hearing that a sinister old man wants to buy the children and make them work on his ship, they escape. The children set off on a journey of discovery, to uncover the mystery of their true identity and find their real families. The Unadoptables is a witty, adventurous book that will keep you turning the pages! I recommend it for readers aged 10 – 13.
– Muhammad, age 13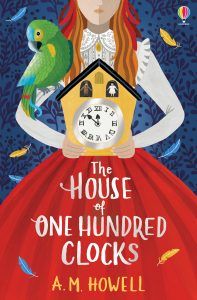 The House of One Hundred Clocks
This book is about a girl named Helena and her father, who move into a spooky house when her dad gets a job looking after the home's 100 clocks! Helena meets a girl called boy and the pair become best friends. The book is really exciting because it's full of creepy mysteries that Helena and Boy have to solve. At times these mysteries made me feel nervous, but I was relieved when they solved them!
– Jadyn, age 11
Your chance to win!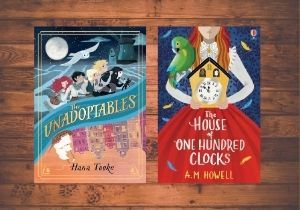 Three lucky readers will WIN a copy of The Unadoptables and The House of One Hundred Clocks. For your chance to win, simply answer the question below.
You'll need to sign in to enter our competitions! If you aren't already registered with us, click the 'register here' link below and enter your parent or guardian's email address. Get an adult to help you, if you're stuck!
By entering our competitions you agree to the terms set out in our Privacy Policy and our competition terms and conditions.
SIGN IN TO TAKE PART
or Register here
Thanks for registering, you're now free to explore our site.