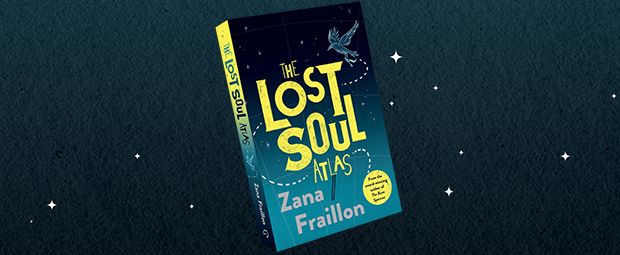 WIN THE LOST SOUL ATLAS BOOKS!
Competition closes at 23:59 on
28 July 2020
We have FIVE copies of The Lost Soul Atlas by Zana Fraillon up for grabs!
This powerful tale of friendship and betrayal follows the adventures of young Twig, who one day wakes up in a whole other world – the Afterlife! With only handful of vague memories, a key, a raven and a mysterious atlas to guide him, can Twig piece together what happened and find his way home?
The Prize!
Five lucky winners will scoop a copy of The Lost Soul Atlas.
To enter the competition, you'll need to search for Twig's magical key, atlas and raven hidden around our website! Can you find all three things…?

Clue!
They're all in the animals section, hidden amongst three super-cute, cuddly creatures!
Click HERE to find out more about this epic new story by Zana Fraillon
© Illustrations by Samuel Perrett, Hachette Children's Group 2020
By entering our competitions you agree to the terms set out in our Privacy Policy and our competition terms and conditions.
SIGN IN TO TAKE PART
or Register here
Thanks for registering, you're now free to explore our site.