Spain facts: discover the land of flamenco and fiesta!
Sunny beaches, fascinating culture and beautiful cities – learn all about one of the world's coolest countries with our facts about Spain!
Spain facts
Sunny beaches, fascinating culture and beautiful cities – find out about one of the world's coolest countries with our facts about Spain!
Facts about Spain
OFFICIAL NAME: Kingdom of Spain
FORM OF GOVERNMENT: Parliamentary monarchy
CAPITAL: Madrid
POPULATION: 47, 909, 753
OFFICIAL LANGUAGES: Spanish, Catalan, Galician, Basque
MONEY: Euro
AREA: 505,988 square kilometres
MAJOR MOUNTAIN RANGES: Pyrenees, Sierra de Guadarrama, Sierra de Gredos, Sierra Nevada

Spanish flag
Map of Spain
Spain: geography and landscape
Spain occupies most of Europe's Iberian Peninsula, stretching south from the Pyrenees Mountains to the Strait of Gibraltar, which separates Spain from Africa. To the east lies the Mediterranean Sea and Spain"s Balearic Islands. Spain also rules two cities in North Africa, Ceuta and Melilla, and the Canary Islands in the Atlantic Ocean.
The interior of Spain is a high, dry plateau surrounded and crisscrossed by mountain ranges. Rivers run to the coasts, creating rich soils that are good for farming. Still, the interior of the country gets very cold in winter, and very hot and dry in summer.
The north coast of this amazing country is called "Green Spain". This is because the mild, wet climate of the region allows lush plants and trees, such as beech and oak, to flourish.
The southern and eastern coasts of Spain, from the fertile Andalusian plain up to the Pyrenees, are often swept by warm winds called "sirocco" winds. These winds originate in northern Africa and keep temperatures along the Mediterranean coast warmer than the interior.
Spain's wildlife and nature
A link between Europe and Africa, Spain is an important resting spot for migratory birds. It is also home to magnificent mammals including wolves, lynxes, wildcats, foxes and deer – and fab fish such as barbel, tench and trout can be found in the country's streams and lakes.
Sadly, many species of wildlife are under threat from habitat loss and pollution. Due to centuries of tree cutting, large forests are now only found in the north Pyrenees and the Asturias-Galicia area. River pollution is also a problem in parts of Spain, putting Spain's aquatic species at risk.
To help protect wildlife, Spain has created national parks and refuges. One protected area is Doñana National Park, a region of marshes, streams and sand dunes where the Guadalquivir River flows into the Atlantic. The park"s diversity of life is unique in Europe and includes the European badger, Egyptian mongoose and endangered species such as the Spanish imperial eagle and the Iberian lynx.
History of Spain
Settlers have migrated to Spain from Europe, Africa and the Mediterranean since the dawn of history. The Phoenicians, who came in the 8th century B.C., called the peninsula "Span," or "hidden land". By the first century B.C. the Romans had conquered Spain.
Spain became mostly Christian under the Romans, who were followed by Germanic tribes from Europe called the Vandals and the Visigoths. The Visigoth rulers fought among themselves, and in A.D. 711 Muslims from Africa invaded Spain.
Islamic culture spread across Spain, as Muslim rulers introduced new crops and irrigation systems, and increased trading. Mathematics, medicine and philosophy became more advanced, peaking in the tenth century – the golden age of Islamic rule in Spain.
In 1492 Christian kingdoms in northern Spain conquered the Muslims and spread the Catholic religion. Enriched by silver from the Americas, Spain grew more powerful and influential. It later lost land and power, however, in the Napoleonic Wars, which ended in 1815.
More than 500,000 people died in the Spanish Civil War of the 1930s. The victorious General Francisco Franco ruled as a brutal dictator until his death in 1975. Soon after, Spain began to transform itself into a modern, industrial and democratic European nation.
Spanish people and culture
Many Spaniards share a common ethnic background – a mixture of the early inhabitants of the Iberian Peninsula, the Celts, and later conquerors from Europe and Africa. Recent immigrants from North Africa and Latin America have added to the mix of people and culture, too.
Spaniards are known for their love of life and for eating and drinking with family and friends. Traditional appetizers like tapas or pintxos (the Basque Country equivalent) are popular. Regional music and dances, such as fandango and flamenco, are an important part of Spanish culture, as well as religious festivals and, of course, football – the country's national sport!
Government and economy
Spain is a constitutional monarchy, with the king and the elected president sharing the power. Spain is one of the most "decentralised" democracies in Europe – although there is a national parliament that governs the country, each of Spain's 17 regions manages its own schools, hospitals and other public services.
With vibrant, historic cities and sunny beaches, Spain attracts more tourists than any other European country, except France. In 1986 Spain joined the European Union and further modernised its economy. In addition to tourism, other important industries include machinery, shipbuilding, food, beverages, and textiles.
Credits


Map of Spain: National Geographic Maps. La Pedrera in Barcelona, Spain: Tasstock, Dreamstime. Cliffs along the Spanish coast: Albertoloyo, Dreamstime. La Tomatina festival, Spain: Iakov Filimonov, Dreamstime.
What do you think to these facts about Spain? Have you been to Spain? Let us know by leaving a comment, below!
More Like Countries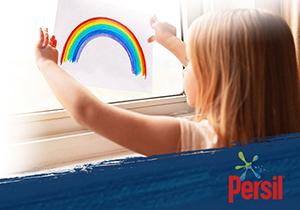 Home Is Good
Get messy, explore and appreciate nature, all from the safety of home!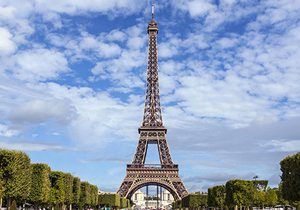 Learn about one of Europe's most amazing countries!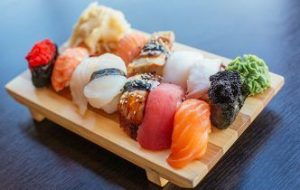 Join us on an exciting adventure to East Asia!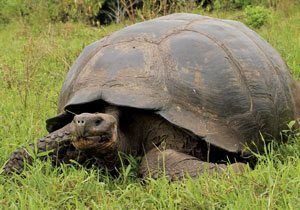 Find out all about this incredible place and the amazing animals that live there…
Find out what different seasons look like in cities around the world in this stunning illustrated book!