What is coronavirus?
Learn the facts about coronavirus and what you can do…
If you've been watching the news lately, chances are you'll have heard lots about an illness that's affecting people around the world, called coronavirus.
It's natural to feel worried about stuff you read in the news. If you're feeling anxious about coronavirus, talk to a trusted grown-up, like a parent, guardian or teacher about how you're feeling. You can also find online support on the Open Minds website.
In this article we'll answer your questions like, what is coronavirus, how is it spread and what can I do…
What is coronavirus?
Coronaviruses are a family of viruses that affect animals. Occasionally, coronaviruses have been known to move from animals to humans. The coronavirus we're talking about today is a new virus, which causes an illness called COVID-19.
How did the coronavirus outbreak start?
It's not completely clear how the outbreak started, but it's thought it's likely to have begun in Wuhan, China at a local meat market known to sell wild animal meat.
We still don't know for sure which animal sparked the outbreak, but it's thought that the new virus could have originated in bats. Bats weren't sold at the market, but they may have come into contact with the animals that were.
How is coronavirus spread?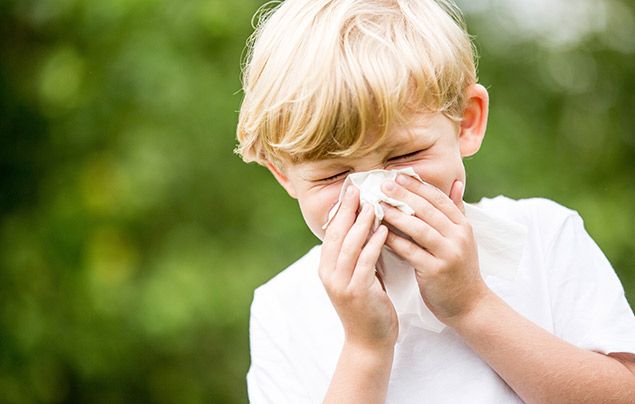 Because we haven't encountered this virus before, scientists have had to work hard to discover exactly how it spreads. Similar viruses, like colds and flu, spread through water droplets in coughs and sneezes. These droplets can live on surfaces and spread when someone touches them with their hands. People become infected when they then touch their hands to their mouth, nose or eyes.
Coronavirus is mostly spread through the air, when people are in close contact with each other. This is why it's very important that we socially distance from other people, and wear a mask. Wearing a mask over your mouth and nose helps to stop your water droplets from reaching other people. If we all wear masks, we all keep our droplets to ourselves!
Being in places with lots of fresh air also helps stop these droplets from reaching other people, which is why we don't have to wear our masks outside. Some places you go to, like your school, might open windows and doors to help with this, too.
What are the symptoms of coronavirus?
For the most people, including kids, this coronavirus isn't dangerous. It will make them feel poorly for a short time, before they make a full recovery. For a few people, like the elderly and people who have long-term health conditions such as diabetes, heart disease or asthma, the risk of becoming very ill is more serious. That's why these people are making extra efforts to have less face-to-face contact with others at the moment.
That means you might have to change the way you keep in touch with grandparents, friends or family who are vulnerable, for the time-being. For example, how about video calling your grandparents, or sending them a letter? It's good to keep in touch, but in a way that keeps you and others safe.
Coronavirus symptoms include:
– a high temperature
– a new, continuous cough
– a loss or change to your sense of smell and taste
If you feel poorly, tell a trusted adult like a parent, guardian or teacher.
What can I do?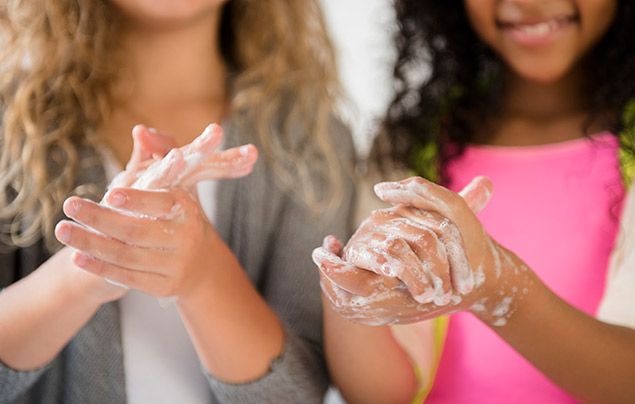 There are plenty of small, easy things you can do. You probably do some of them already, but at this time, we all just need to be extra sensible and cautious as we go about our daily lives and activities:
– Wash your hands more regularly, for at least 20 seconds – that's about as long as it takes to sing Happy Birthday twice! Dry them with a paper towel and then chuck it in the bin!
– If you can't wash your hands with soap and water, then use hand-sanitiser.
– Avoid touching your face, especially your eyes, nose and mouth.
– Wear your mask properly, everywhere that you need to. Make sure it covers your mouth and nose, and don't forget to put it in the wash regularly, too!
– Cover your nose and mouth with a tissue when you cough or sneeze. Bin the tissue and wash your hands afterwards.
– Try to avoid hand-to-hand contact with others outside of your immediate family, and stay a safe distance from them. There are all sorts of ingenious ways that people around the world are learning to make contact with each other without touching hands, like 'footshakes' instead of handshakes!
– Avoid contact with people who feel unwell, or if you feel poorly, let a trusted adult know.
What are people doing about coronavirus?
Thankfully, there are lots of people like scientists, government officials and medical professionals working extremely hard to learn how to better prevent, control and treat this virus.
Scientists have created a vaccine for COVID-19, in record time! Vaccines give people protection from the virus. In the UK, they're being given to the most vulnerable people, like grandparents and hospital staff, first, because they are at the highest risk of catching coronavirus. Some people have already received the vaccine, which is brilliant news!
In the meantime, there are lots of changes being made to help slow the spread of coronavirus. Some of them might feel a bit scary or unusual, but rest assured, they're being made to keep you and others safe:
– People who feel unwell, and the people they live with, are being asked to self-isolate. This basically means staying at home for 14 days so that you don't pass the virus on to others. People can't come to visit you during this time, but you can go outside if you have a private garden or balcony.
– Everyone is now 'social distancing' from most other people. This basically means keeping your distance from others, avoiding social gatherings like meeting with friends, going to sporting events or gigs. This is to help prevent the virus from passing from person to person.
– Your parents may be asked to work from home. This might mean your family routine changes while they spend more time than usual at home.
– Your school may be closed, meaning that you will be staying at home during the week. Your teacher may set you school work for you to do at home, or even teach classes online.
– Cafés, restaurants, events and other public places may be closed.
These changes won't be around forever, but they are important steps towards slowing the spread of coronavirus.
Should I be worried?
You might feel worried about coronavirus, about how it might affect you, your family and friends, and the changes that we are making to our daily lives at this time. The important thing to remember is that we are all in this together. Talk to your friends and family about your worries and work out how you will support each other during the coming weeks, ensuring you all stay happy and healthy.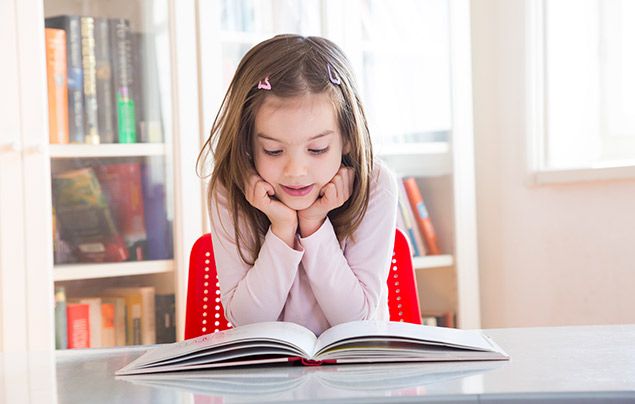 Things you can do:
– Do things that make you happy like drawing, reading, and playing games.
– Have a break from talking or thinking about coronavirus. Keep yourself busy and don't overcheck the news.
– Don't believe everything that your friends tell you about coronavirus. Check the facts with a parent or trusted adult.
– Your parents, family and friends might be under more stress than usual, especially if they are working from home, or having to self-isolate, so think about things you can do to cheer them up. Perhaps you could help by tidying the house or writing them a note to brighten up their day?
You can access free online school resources in our Primary Resources section! We cover all of your favourite subjects like Ancient Egypt, rainforests, dinosaurs and space!
Images ⓒ Getty Images: coronavirus structure (1209871896), sneezing boy (1127920667), children handwashing (700709633), girl reading (909239264).
Did you find our coronavirus article helpful? Let us know by leaving a comment below…