APRIL FOOLS' PRANKS
Celebrate 1 April with these top tricks – and find out some cool facts, too!
Calling all tricksters! Get ready for the funniest day of the year with these speedy April Fools' pranks…
Hilarious April Fools' Pranks
Egg surprise!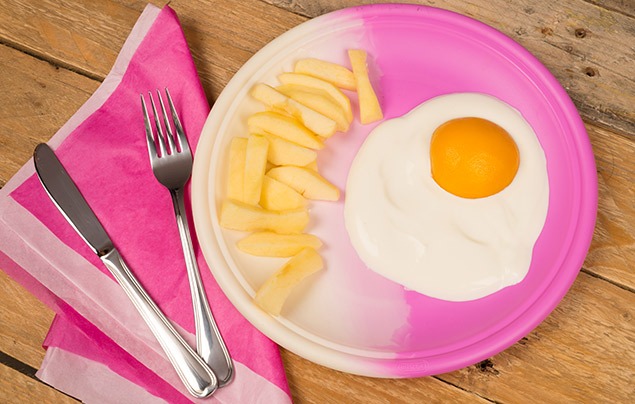 Fried egg and chips, anyone? This tasty-looking meal is actually half a tinned peach, placed in a carefully arranged blob of yoghurt, with some peeled slices of apple disguised as chips! Serve with strawberry jam 'ketchup', too, if you like!
Grape hunt?!
Planning an early Easter hunt? Wrap some grapes in silver foil or old sweet wrappers and hide them alongside foil-wrapped mini chocolate eggs. They're almost the same shape and size, so the winner's hoard may be healthier than they expected. GOTCHA!
Brrr-reakfast!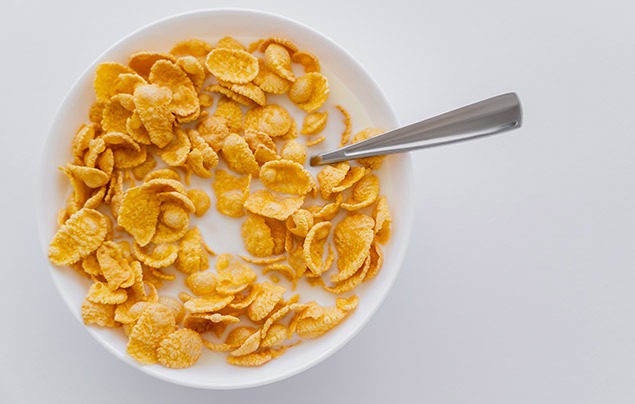 Prepare a bowl of cereal with milk and a spoon, and then put it in the freezer overnight. When you serve it to your victim the next morning, the spoon will be stuck solid in the frozen milk and they won't be able to eat it. You rascal!
Feet don't fit!
For a really annoying prank, shove some scrunched up newspaper, tissue or old socks into the bottom of your folks' work shoes. When they try to put them on, their feet won't fit. Oh no! Another classic April Fools' prank is tying someone's shoelaces together. Naughty!
Jelly juice!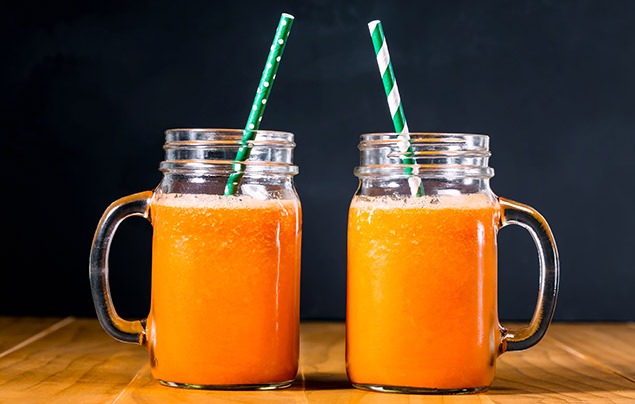 Ask an adult to help you whip up some orange or green jelly. Pour it into clear drinking glasses and add a paper straw. Then leave to set. In the morning, offer someone a glass of juice – and give them the jelly instead! They'll never be able to slurp that through the straw.
April Fools' Day facts
Now you've got your April Fools' pranks prepared, it's time to learn about this silly celebration! Wow your friends and family with these five facts…
1. All over the world, April Fools' Day is celebrated on 1 April. But no one really knows how the tradition of playing pranks started! Some historians date it back to an Ancient Roman festival called Hilaria, which was held at the end of March.
2. This silly day might seem like a time to abandon all rules but, like most traditions, it has its own superstitions. Make sure you play your pranks by midday, otherwise the joke's on YOU!
3. In France, 1 April is known as poisson d'avril, or 'April Fish'! There, a common April Fools' prank is to attach a paper fish to a friend's back without them noticing. Sneaky!
4. On 1 April, 1957, the BBC released a fake documentary which showed Swiss farmers harvesting pasta from 'spaghetti trees'. You can still watch it online today!
5. Many news outlets and shops play jokes to celebrate April Fools' Day. So, pay extra attention to anything you read on this funny day – it might not be what it seems!
Tell us your favourite April Fools' pranks in the comments below!
More Like General History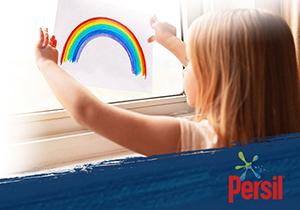 Home Is Good
Get messy, explore and appreciate nature, all from the safety of home!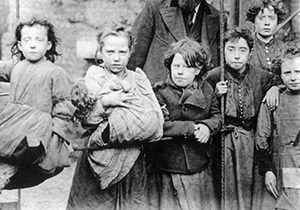 Head back in time to when Britain became the most powerful empire in world history…
Pepeijn and Romeq are living life on the road, exploring the world one country at a time!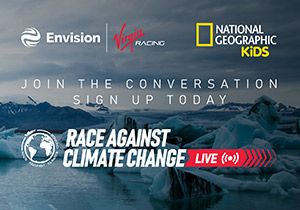 Hear from some awesome experts on how we can beat the climate crisis…