SPONSORED
Chester Zoo
Meet more than more than 500 animal species from aardvarks to zebras!
Chester Zoo is home to over 500 different species – that's around 27,000 animals who call it home!
Millions of nature-lovers visit their HUGE 128-acre site in Chester every year to get up close to all kinds of animals.
Head on down and you can meet incredible creatures from aardvarks to tigers, Asian elephants to Caribbean flamingos, and red pandas to white-belted ruffed lemurs. Wow!
But did you know it's also a world leading conservation charity, too!?
SAVING SPECIES
Chester Zoo is a not-for-profit organisation. That means any profits it makes, it spends on programs that help save animals from extinction, both in the UK and in 20 other countries across the globe!
In total, Chester Zoo's work is helping save more than 3,000 of our planet's species – including some on the very brink of extinction. Their experts are recognised across the world as leaders in the global conservation community.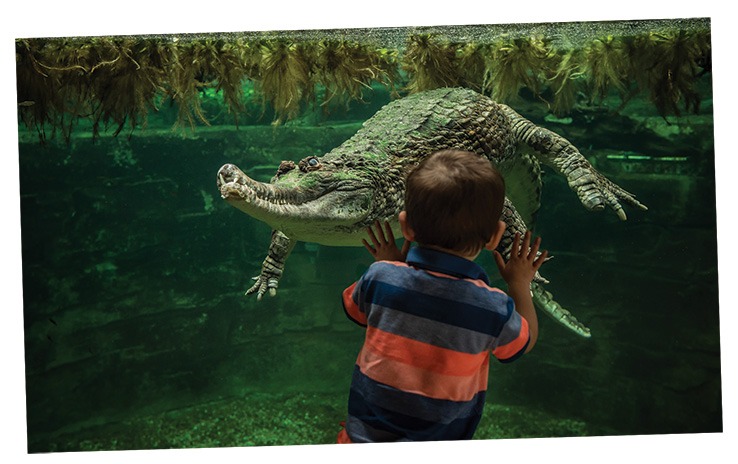 WHICH ANIMALS ARE THEY SAVING?
Chester Zoo works to recover threatened wildlife and restore their habitats. As well as special breeding programs in the zoo itself, their conservation projects are helping these amazing animals…
Orangutans in Bornean rainforests
Elephants and tigers in Indian forests
Lemurs and frogs in Malagasy forests
Rare fish and salamanders in Mexican lakes
A host of species here in the UK
& many more!
EGGS-PLORE THE ZOO!
This Easter (1 – 16 April), join the search, embrace your inner animal and discover six giant eggs hidden throughout Chester Zoo's Really Wild Egg Trail!
Learn more about the magnificent animals that come from the larger-than-life eggs and feel what it's like to step inside a flamingo's nest.
Before you set off, collect a trail map to help you on your adventure. Don't forget to collect your treat at the end of the trail – the latest edition of NAT GEO KiDS
Entry is free with zoo admission and free for members.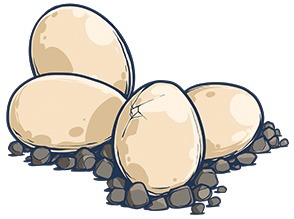 KOMODO DRAGONS!
Follow the trail and you'll find lots of awesome animals, like mighty, prehistoric-looking Komodo dragons!
Komodos are the largest lizards on the planet – they can grow 3m long. Plus, they have venomous saliva! They live in tropical monsoon forest, palm savannah and grassland on five remote islands in Indonesia, Southeast Asia.
However, without conservation efforts to protect them, they face a very uncertain future. When their own habitat can no longer support them, they move into human territory. They end up preying on livestock which bring them into conflict with us humans.
That's why Chester Zoo is funding the FIRST full scale survey of komodo dragons the Indonesian island of Flores and helping to protect the dragons and their habitat…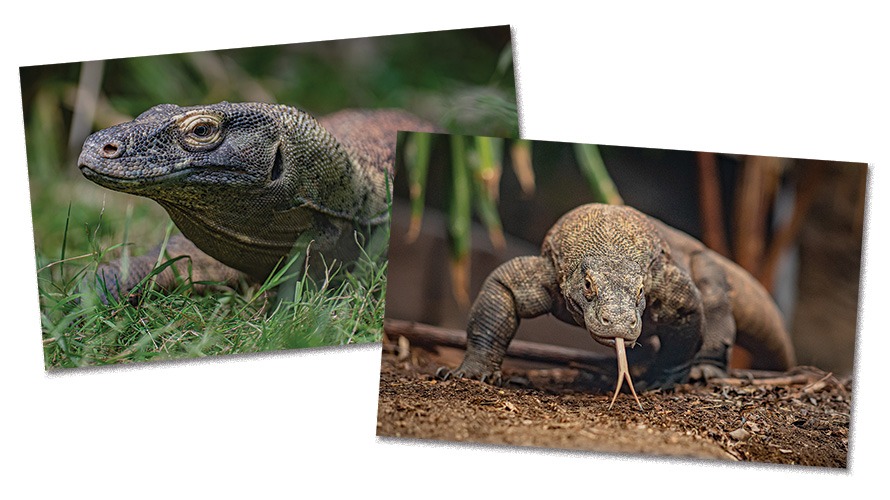 Find out more at Chesterzoo.org/easter
WIN A FAMILY TICKET TO CHESTER ZOO!
Win a ticket for you and three family members to visit Chester Zoo and experience their new immersive exhibition Planet Shark Predator or Prey in the summer…
More Like General Animals