SPONSORED BY PERSIL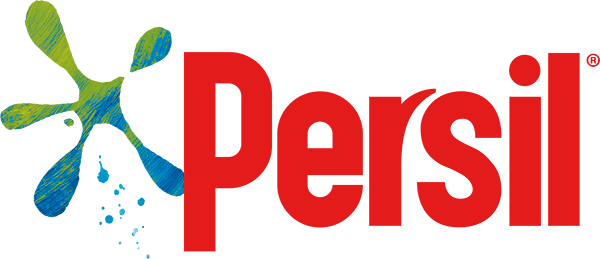 How to make a space mobile
Blast off on a space adventure with this out-of-this-world craft!
Are you a budding young space cadet? Love learning about our amazing galaxy? Well, here's how you can bring the wonders of the universe right into your home!

How to make a space mobile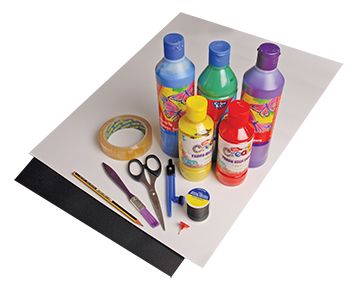 What you'll need…
A large piece of white card
A large piece of black card
A compass
A pencil
Scissors
Coloured paints
Cotton thread
Sticky tape
Paint brushes
A pin

Step 1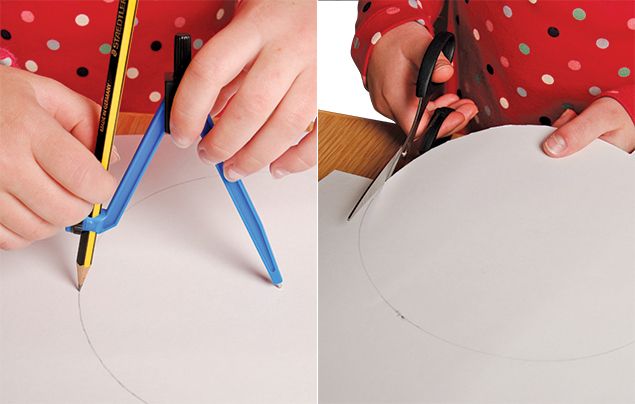 First, use the compass to draw the planets and the sun onto the white card. For our space mobile, we've made the eight major planets plus the 'dwarf planets' Ceres, Pluto and Eris.

Step 2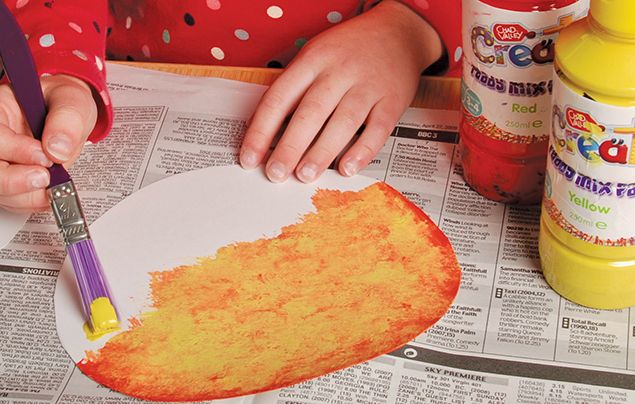 Now, paint the planets different colours. You can use your paintbrush to create different effects like swirls and splodges.

Step 3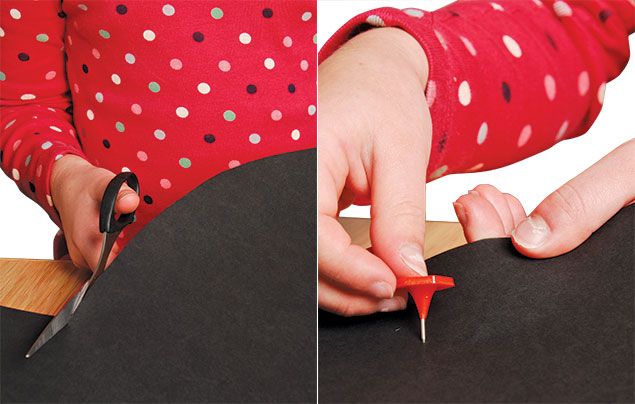 Next, cut a large circle out of the black card. Mark the centre with a pencil and then make small holes with a pin where you want each of the planets to hang.

Step 4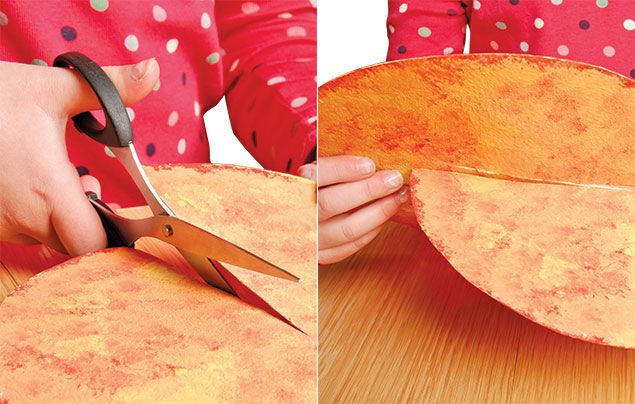 Now, to make the sun, cut a slit from one edge to the centre of each of the two circles. Then, slot them together so that it looks 3D.

Step 4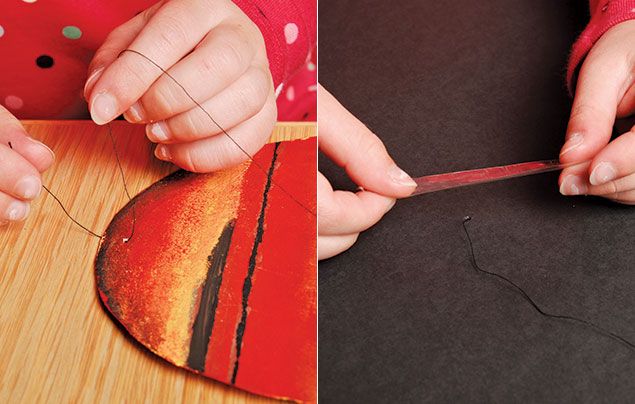 Next, make a small hole in the top of each planet and the sun, thread the cotton through and secure with a knot. Finally, push the other end of the thread through the black card and, again, secure with a knot. Where will you hang your super solar system?!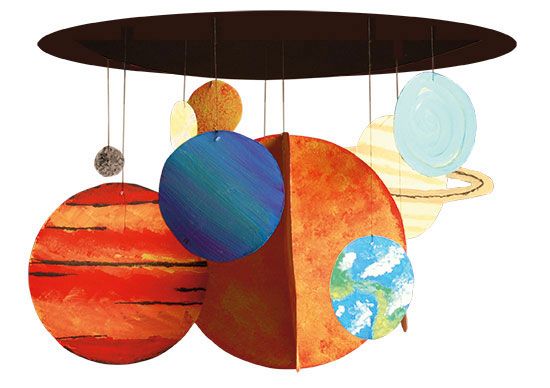 Top Tip: The order of the planets and dwarf planets is Mercury – Venus – Earth – Mars – Ceres – Jupiter – Saturn – Uranus – Neptune – Pluto – Eris. Here's a phrase to help you remember it!
MY VERY EDUCATED MOTHER CLEARLY JUST SHOWED US NEW PLANETS – EXCELLENT!

Like our how to make a space mobile article? Let us know what you think by leaving a comment, below!