What is
palm oil?
Learn about this common ingredient and why it can spell bad news for wildlife…
Imagine an ingredient that makes soaps foamier, crisps crispier, and can even make cookies healthier – all while feeding animals, and fuelling cars!
What is this magical mystery ingredient, you ask? Well, gang, it's palm oil – and you can find it almost everywhere! But what is palm oil, and why does it have a bad reputation, when it comes to the planet? Read on to find out…
What is palm oil?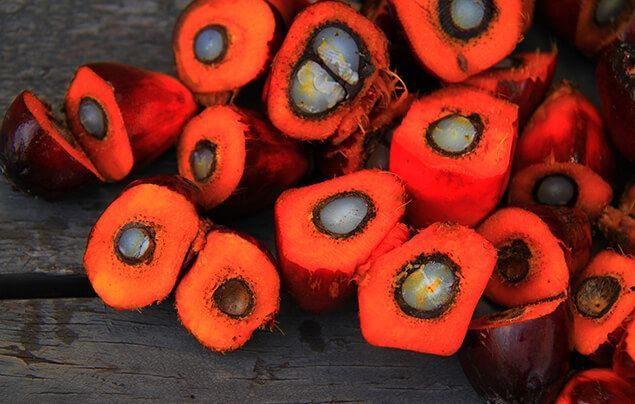 Palm oil is harvested from the fruit of oil palm trees (Elaeis guineensis). Squeezing the fleshy fruit will produce crude palm oil, while crushing the kernel (seed) of the fruit will produce palm kernel oil.
Oil palm trees are native to Africa and historically grew in countries to its west and south-west. During the late 19th and early 20th centuries, they were introduced to Indonesia and Malaysia. Today, these countries produce over 85% of the global supply of palm oil!
What is palm oil used for?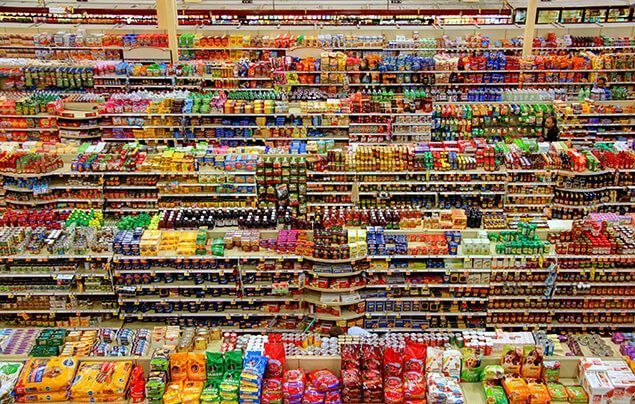 Well, the answer is just about everything! Almost 50% of the packaged products in supermarkets contain palm oil, because it's such an adaptable ingredient that can be used in a huge variety of things.
Its texture can help make things spreadable, it helps give products a longer shelf-life, and importantly, it has no odour or colour, so it doesn't affect the look or smell of the products it's used in. All these benefits make it very attractive to manufacturers.
Check out this list of everyday items you might find at the supermarket. Can you guess which ones contain palm oil?
– Toothpaste
– Frozen pizza
– Shampoo
– Lipstick
– Biscuits
– Packaged bread
– Margarine
– Ice cream
– Cereal
– Soap
How many did you guess? If you guessed all of them, then you're right!
Why is palm oil bad?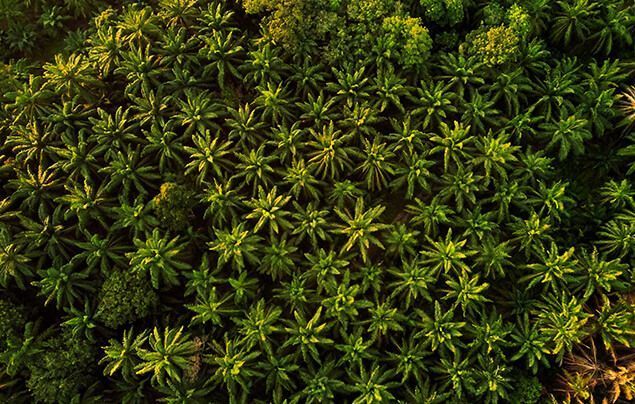 Before palm oil ends up in your products, oil palm trees have to be grown on a plantation (an area of land used to farm crops), and that plantation takes up land. In fact, with global demand for palm oil being so high, oil palm plantations now cover huge areas of Indonesia and Malaysia.
To make way for palm oil plantations, huge areas of rainforest are being destroyed. In fact, palm oil production is one of the biggest reasons for deforestation around the world. As forests are torn up, the endangered species that live in them – like orangutans, elephants and gorillas – suffer, too. If nothing changes, many of these species may soon become extinct.
And that's not all, because the cutting down of trees and an increased risk of wildfires on plantations causes lots of carbon dioxide to be released into the atmosphere. And that's bad news for climate change!
How can I help?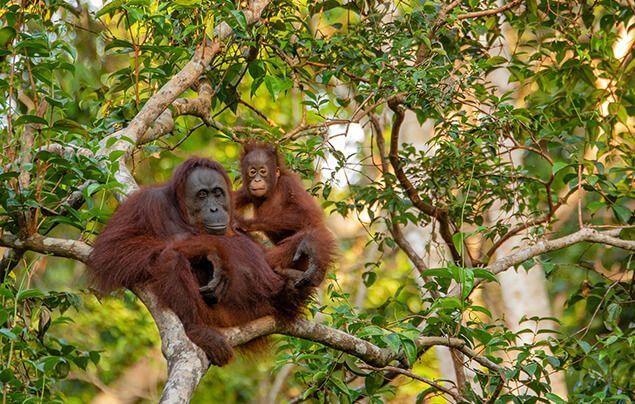 Thankfully, there is a better way of doing things. More and more companies around the world are using sustainable palm oil. This means palm oil that's used and produced in a way that doesn't harm the environment. And others are creating brilliant products that avoid palm oil altogether!
TOP TIP!

You can check whether a product contains sustainable palm oil by looking for the RSPO label, which was created by the Roundtable on Sustainable Palm Oil to signal that a product uses responsibly sourced palm oil. It can be a little hard to find, so make sure you keep your eyes peeled!
You can also do your own research and find out which of your favourite products contain palm oil. If they do and you don't know if it's sustainable or not, then why not get in contact with the manufacturer, and ask them about it? You can make a difference!
Check out this list by the Ethical Consumer. It lists all the common products that contain palm oil and includes palm-oil free options, too!
Thanks to Vlad Hilitanu; Fikri Rasyid; Peter Bond; Nazarizal Mohammad; Ihsan Aditya; Bishnu Sarangi, and Tafilah Yusof for the images used in this article.
What did you think of our palm oil article? Let us know your thoughts by leaving us a comment, below!
More Like General Geography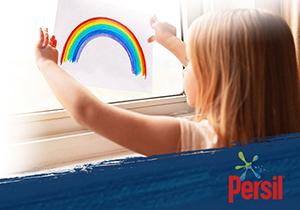 Home Is Good
Get messy, explore and appreciate nature, all from the safety of home!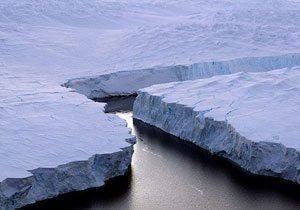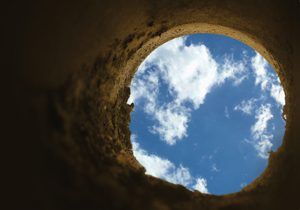 Dr Karl imagines digging a hole through Earth to the other side of the world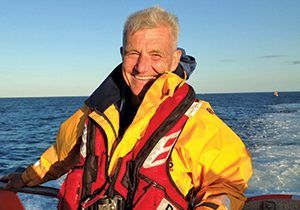 Explorer Paul Rose tells us all about his awesome Arctic adventures, and how he came to do this super cool job!
Find out fascinating facts about amazing coral reefs…