SPONSORED
So You Think You Know About… Dinosaurs?
Get smart after reading, 'So You Think You Know About… Dinosaurs?'!
Dinosaurs are amazing! Everyone knows that! But did you know that not all dinosaurs were green and scaly, some were ginger and feathered, or that they didn't all roar, they cooed like pigeons, or that the ultimate prehistoric predator is actually not a dinosaur?…

What are these books actually about?
TV scientist, Dr Ben Garrod, has all the dinosaur answers to the questions you didn't even have in his new series of books So You Think You Know About… Dinosaurs?
Dr Garrod mixes science with laughs to prove that science really is for everyone!
By looking at the evolutionary arms race, prey, predators, place, time, groups and species, he reveals new-look prehistoric creatures.

Give me the facts!
Did you know?
So far, around 1,000 different species have been identified!      
Did you know?
They have two holes behind each eye towards the back of the skull!
Did you know?
These prehistoric creatures all had straight legs and short arms!

Did you know?
Tyrannosaurus rex had the most powerful bite!
Did you know?
Many had feathers!  
Did you know?
Birds are living dinosaurs!  
Did you know?
Triceratops were smaller than elephants!
About the author!
Ben Garrod is fascinated by evolution and passionate about conservation and often finds he has linked the two together. He is an evolutionary biologist and primate conservationist. He is also a broadcaster for television and radio and has written several books, covering a range of subjects from evolution and anatomy to animal behaviour and natural history.
He is an academic and experienced field biologist. His Masters was in Wild Animal Biology from the Royal Veterinary College and his PhD at UCL focused on studying the early stages of speciation in island-living primates through molecular and anatomical changes. He is currently a Teaching Fellow at Anglia Ruskin University, where he has taught since 2014.
He started broadcasting in 2014 with his award-winning BBC4 series Secrets of Bones. Since then, he has presented a range of television programmes and series, including Secrets of Bones (2014), Attenborough and the Giant Dinosaur (2016), The Day the Dinosaurs Died (2017) and Hyper-evolution: the Rise of Robots (2017), as well as Bone Stories and The Human Hive on BBC Radio 4.
Check out bengarrod.co.uk
Tell me more!
This fun pocket-size series launches with Tyrannosaurus rex, Diplodocus and Triceratops. Velociraptor, Stegosaurus and Spinosaurus will follow in September 2018! On sale now at all good bookstores and online.
More Like Books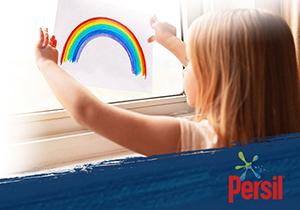 Home Is Good
Get messy, explore and appreciate nature, all from the safety of home!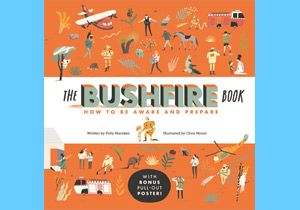 Learn why there's no need to fear the flames in this new book by author Polly Marsden and illustrator Chris Nixon…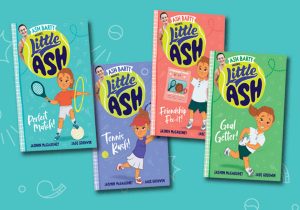 Australian tennis superstar Ash Barty has teamed up with Jasmin McGaughey and Jade Goodwin to serve up this smashing new illustrated book series!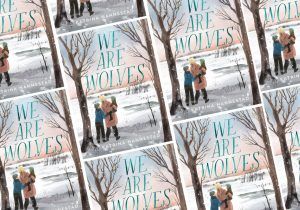 Bestselling author Katrina Nannestad returns with a book that will crack open your heart and light you up inside.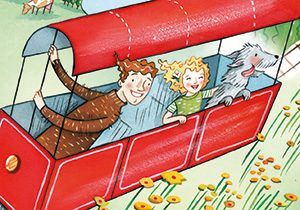 Katrina Nannestad's new riveting read!