SPONSORED
Wundersmith: The Calling of Morrigan Crow
Get ready for the amazing new book by Nevermoor author, Jessica Townsend…
Return to the Wundrous world of Nevermoor in Wundersmith: The Calling of Morrigan Crow…
This wonderful book follows Morrigan Crow, the girl who was cursed to die on Eventide and has escaped her deadly fate. She has found a new home in the fantastical city of Nevermoor. She has also discovered that she has a strange and magical ability. But will her unique talent be a blessing or another curse?
Now that Morrigan and her best friend Hawthorne are proud scholars in the elite Wundrous Society, she is sure that she's found a place to belong at last, but life is far from perfect.
Can Morrigan prove that she deserves to be in the Society – or will an unexpected new enemy ruin her new life?
OUT 30 OCTOBER!
Meet the characters!

About the author!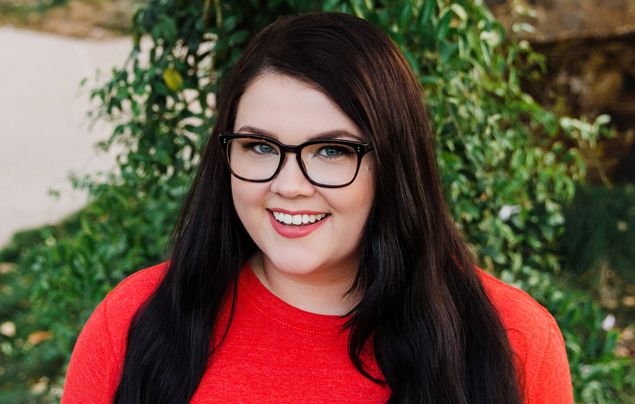 Jessica Townsend lives on the Sunshine Coast in Queensland. Her pet fascinations include public transport, ancient cities, hotels, opera singers, Halloween, secret societies and gigantic cats– all of which have weaselled their way into Nevermoor: The Trials of Morrigan Crow, her award-winning first novel released in 2017. Nevermoor has also been optioned by 20th Century Fox, with Oscar-nominated Drew Goddard on board to write and produce the film. Wundersmith: The Calling of Morrigan Crow is the second book in this record-breaking series.
Q and A with author Jessica Townsend!
NG KiDS: Congratulations on your amazing new book! How does the day start for one of our best ever authors?
JT: Thank you! My schedule frequently changes, but lately I start my day around 09:00, and always with coffee before anything else. I check my emails, yawn a lot, take a few minutes to tell my two dogs they're the cutest, and am usually at my desk by 10:00, ready to work.
NG KiDS: In less than 25 words, how did you come up with the idea for your first book Nevermoor and then the second book?
JT: I made up a girl – Morrigan Crow – who was brave, funny and peculiar, then dropped her into the most dangerous, ridiculous city I could imagine.
NG KiDS: Morrigan is a big reader, are you? What is your favourite book?JT: Yes, I've always loved reading and I spend WAY too much time in libraries and bookshops. My favourite book is Little Women by Louisa May Alcott – I LOVE sister stories, stories set in New England, and brave but flawed heroines, and Little Women delivers on all three counts.
NG KiDS: In the new book, who is your favourite character and why?
JT: Of the new characters in Wundersmith? I don't think I could possibly choose between the terrible Dearborn and the even worse Murgatroyd, so I'll say both.
NG KiDS: Are there any characters you don't like?
JT: I like all my characters, even the villains, especially if they're good at being villains. Although, I'll make an exception for the awful Inspector Flintlock, who hasn't any redeeming qualities whatsoever.
NG KiDS: Sometimes you write about scary stuff, do you ever get scared of anything?
JT: Of course, I get scared all the time. I'm not terrific with heights, for one thing. They make me a little queasy.
NG KiDS: Do you believe in magic?
JT: I don't believe in the magic of witches or wizards or Wundersmiths… but I do believe our own world is full of magical places and wildlife, and people who bring magical things to the world by using their imagination and creativity. I think there's a sort of magic in kindness and empathy, which also stem from imagination in their own way.
NG KiDS: Have you ever been to a place like Nevermoor?
JT: Nevermoor is, to me, an alternate magical version of London, which is my favourite city in the world. I've lived in London on and off for the past 11 years, and it still surprises me and inspires me to write new dangers and delights into the city of Nevermoor.
NG KiDS: Are you a Wundersmith and can we become one?
JT: Ooh… does anyone really want to be a Wundersmith? It can be quite dangerous. I'm hesitant to recommend it as a career choice, given what I know is coming down the line for Morrigan.
NG KiDS: Do you ever get writer's block?
JT: I'm not sure writer's block really exists… or at least, it's usually something else, something specific, and we only call it writer's block out of laziness. When I feel like I'm blocked, it could be any number of things: I'm sleep deprived, or worried, or I need a change of scenery, or I've written myself into a corner, or I'm bored with my story. Those things happen to me sometimes, like any writer. I find the most useful thing is to identify exactly what's going on so that I can try to fix it, rather than just shrugging and calling it writer's block.
NG KiDS: If you weren't an author, what would you be?
JT: I can't imagine wanting to be anything except an author, but if I HAD to do something else, I would either seek a career in international development and aid work (something I was mildly obsessed with as a teenager) or I'd set up a teashop and bake cakes all day. No matter what I did for a living, I'd always write for fun.
Follow Jessica Townsend on Twitter and Instagram.
WIN!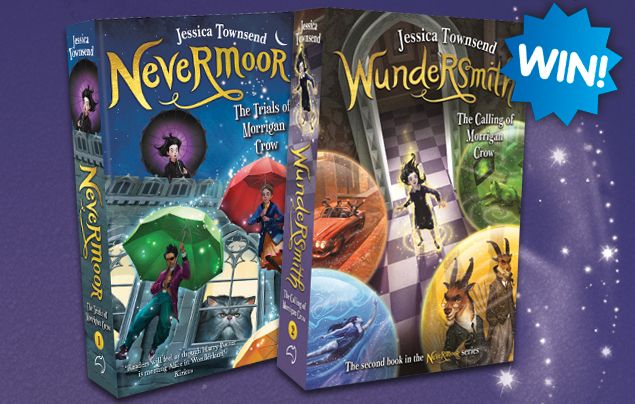 WIN! We have FIVE Wundersmith: The Calling of Morrigan Crow and Nevermoor: The Trials of Morrigan Crow goody bags up for grabs. Enter the competition HERE!
For more about this amazing new read here, and for more fab children's books, flick over to hachette.com.au!
OUT 30 OCTOBER!
More Like Books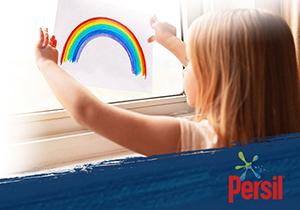 Home Is Good
Get messy, explore and appreciate nature, all from the safety of home!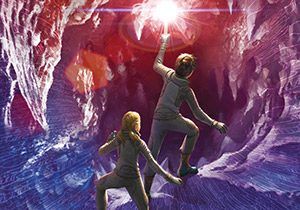 Adventure, danger, and a thrilling global mission awaits…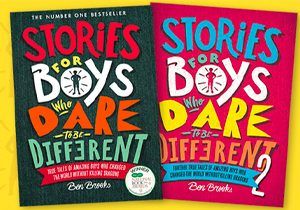 Get set for the amazing new follow-up to the much-loved, Stories for Boys Who Dare to Be Different!
Get lost in the third tale in Ondine Sherman's amazing Animal Allies series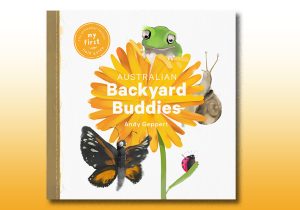 Meet the hoppy, crawly, wriggly, buzzy, fluttery critters that call your backyard home