SPONSORED
Gigantosaurus: Dino Kart
Put the prehistoric pedal to the metal
Strap in, start your engines, and get ready to speed around the prehistoric world of Cretacia in a breathless new racing game. Zoooooooom…
In Gigantosaurus: Dino Kart, choose from eight awesome dino racers from beloved animated series Gigantosaurus including Bill, Mazu, Rocky and Tiny. Then, whizz around 15 fun race tracks as you as you try and out-run dangers like hot lava eruptions from Mount Oblivion and the most fearsome dino in all of Cretacia — Gigantosaurus. Gulp!
Each track is packed full of awesome obstacles and power ups, too. Maybe you'll find a shortcut, a jetpack-powered boost, or a cheeky way to knock out your rivals?
Featuring help for younger players like "auto-steer" driving and tips read by Mazu the brainy Ankylosaurus, plus the ability for up to four players to face-off in split-screen play, the whole family can join this prehistoric racing party that's as that's almost as big as Gigantosaurus's appetite!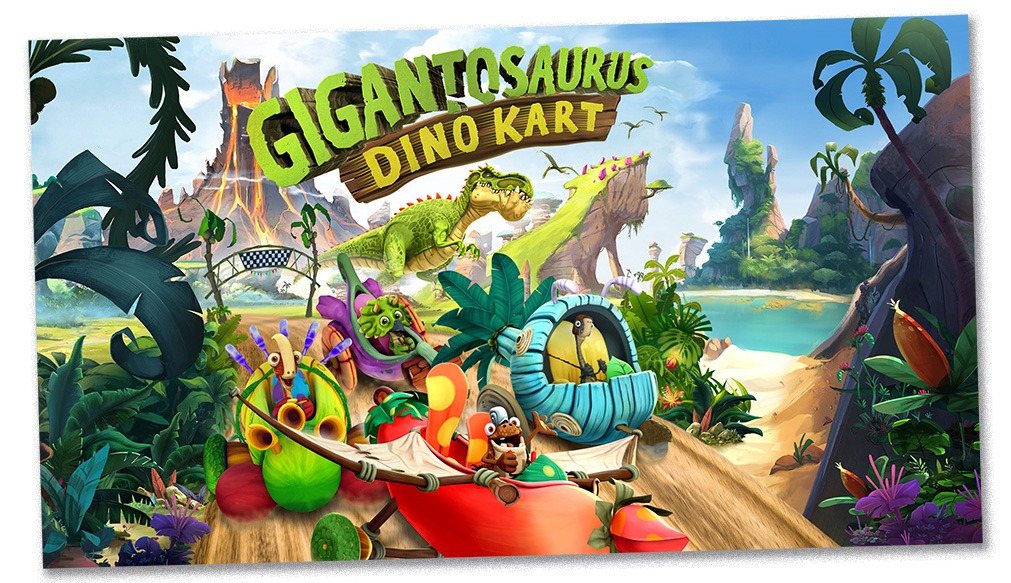 Gigantosaurus: Dino Kart is OUT NOW on Nintendo Switch, Playstation 4, Playstation 5, Xbox One, Xbox Series X and PC
MEET THE RACERS
ROCKY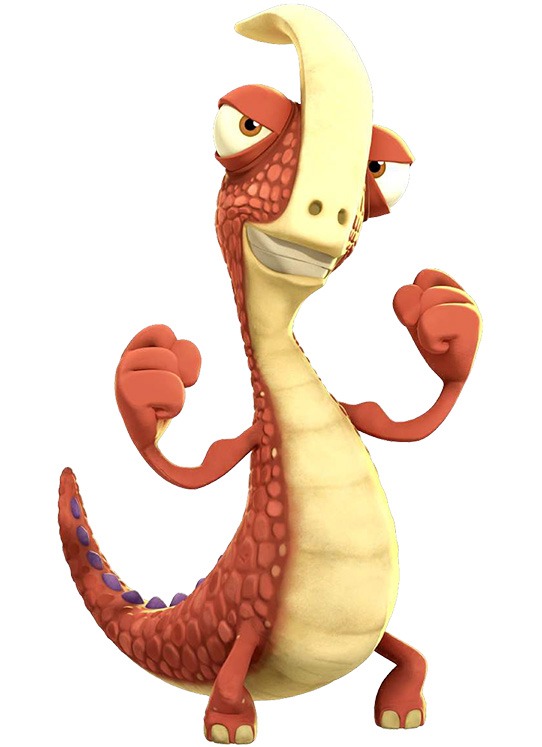 Type: Parasaurolophus
He likes: Diving in head first!
He doesn't like: Waiting and thinking
His strength: He's always full of energy!
His weakness: He always seems to get himself into trouble!
He dreams of: Tackling Gigantosaurus and turning into a "superhero" – an entirely new concept he came up with…
Real-life parasaurolophus fact: The long, bony crests on their skulls likely helped them make loud, booming calls to other herd members.
BILL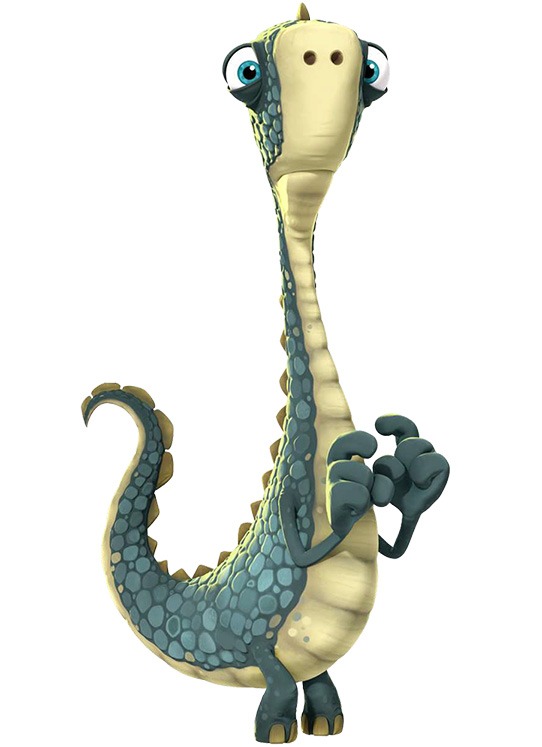 Type: Brachiosaurus
He likes: Eating!
He doesn't like: Running risks. And just running, full stop.
His strength: A long neck, perfect for being the lookout!
His weakness: He's a complete chicken… So instead of keeping watch, he tends to stick his head in the sand, like some kind of prehistoric ostrich.
He dreams of: Growing up quickly, so he doesn't have to be afraid anymore.
Real-life brachiosaurus fact: When fully grown, this huge dino could weigh 40-50 tonnes – that's was much as 12 African elephants!
MAZU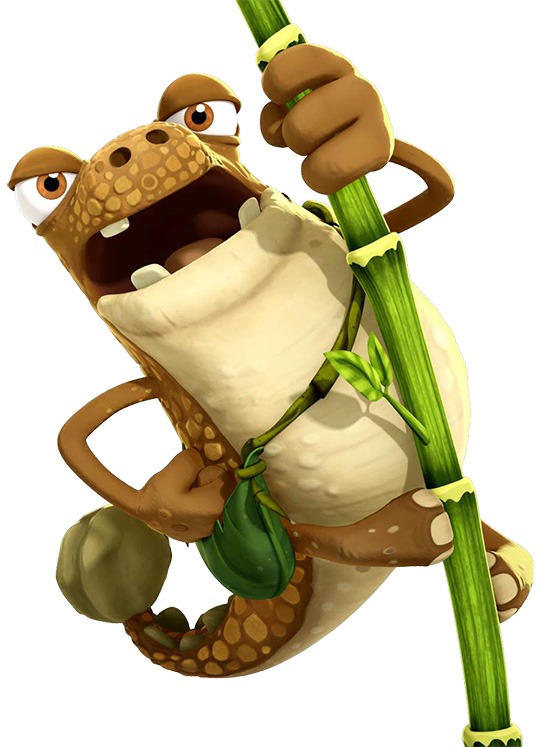 Type: Ankylosaurus
She likes: Inventing things
She doesn't like: Rushing
Her strength: Her inventiveness
Her weakness: She always takes too long to weigh up pros and cons, she can be a bit stubborn
She dreams of: Understanding the world around her.
Real-life ankylosaurus fact: The bodies of these club-tailed dinos were covered in bony plates and spikes to protect them against predators. They even had armoured eyelids!
TINY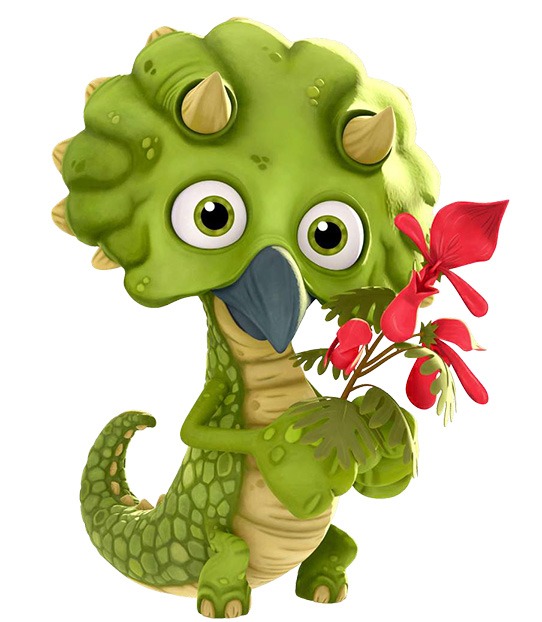 Type: Triceratops
She likes: Drawing, singing, having fun!
She doesn't like: Mud baths (yuuuuuck!)
Her strength: Doesn't take anything seriously
Her weakness: Doesn't take anything seriously!
She dreams of: Becoming the friend of every dino in the whole wide world!
Real-life triceratops fact: Their name means "three-horned face" and their skull was one of the made up almost one third of the dinosaur's entire length.
AS WELL AS ROCKY, BILL, MAZU AND TINY, YOU CAN PLAY AS FOUR OTHER COOL CHARACTERS
BEHIND THE SCENES CHAT!
We sat down for a behind-the-scenes chat with Gigantosaurus: Dino Kart game developer at 3DClouds, Alex de Nittis, to ask a few of our burning questions about the game.
What makes the game different from other racing games?
What makes this game unique if the fact that two huge dinosaurs (Giganto and the Spinosaurus) appear at specific points on some tracks to wreak havoc on the race, because they could accidentally hit your racer with their paws, causing them to lose positions.
Who is your favourite game character?
My favourite character is T-Rex, because he's the only one with a motorcycle and the feeling while drifting is really cool.
Although the game is designed for preschool kids, are there any aspects that parents or older children would enjoy?
Absolutely! The youngest children can get to know the game at their own pace thanks to the autopilot feature. Plus, there are three difficulty levels to give parents an older children a good challenge level. Up to four players can race at once, so the whole family can get involved!
Thanks, Alex!
Win a Gigantosaurus: Dino Kart merchandise box
©CYBER GROUP STUDIOS – 2023 All rights reserved. © 2023 Outright Games Limited. © 2023 3DClouds.it
More Like General Entertainment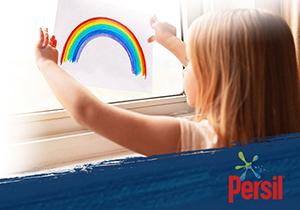 Home Is Good
Get messy, explore and appreciate nature, all from the safety of home!
The super-cool selection of toys from Good To Play will keep you entertained and brainy!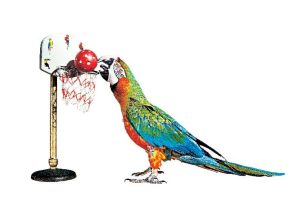 Check out these incredible stories that have smashed into the record books!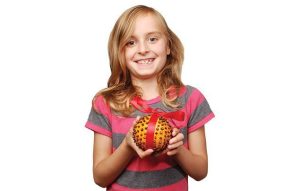 Follow our simple instructions to make a super-scented orange & clove pomander!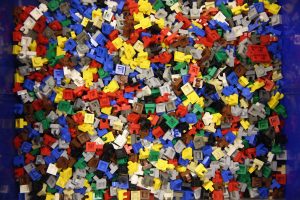 How much do you know about these brilliant bricks?!