SPONSORED
Emmeline and the Plucky Pup!
Discover the heroes who helped make history…
2018 is a very special year for women.
Not only is it International Women's Day on 8th March, but it's been exactly 100 years since the first UK women were granted suffrage (the right to vote in political elections)!
So what better time to read this adorable animal adventure story about Rascal the plucky puppy, who comes to the aid of Emmeline Pankhurst – the courageous leader of the Suffragettes – during their fight to win women the vote!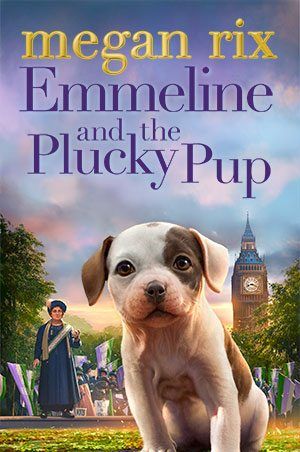 What's Emmeline and the Plucky Pup about?
November 1910: Alfie can't believe his luck when he is allowed to keep a tiny puppy he finds abandoned on the street. Rascal is cute as a button and has lots of attitude, and Emmeline Pankhurst is thrilled that her ward Alfie has a new friend. Alfie and Rascal deliver messages between the Suffragettes as they organise their 'Votes for Women' campaign. But it's sometimes dangerous work, and it's not long before Alfie and Rascal find out the true cost of the fight. What happens next? You'll have to read the book to find out, gang!
Meet the cool characters!
Alfie and Daisy
Brother-and-sister duo Alfie and Daisy are saved from the cruel conditions of the workhouse thanks to the famous Mrs Emmeline Pankhurst. Together they help support Mrs Pankhurst's votes for women campaign by working as her messenger boy and maid.
Mrs Emmeline Pankhurst
A political activist, Emmeline believed that men and women should be treated equally at a time when many people did not share her views. She was leader of the British suffragette movement which campaigned fiercely for – and eventually won – women's right to vote.
Rascal
Alfie adopts stray puppy Rascal after finding her on the streets of London and the two instantly become inseparable. Together, they work to help Mrs Pankhurst and the suffragette cause.
Votes for Women!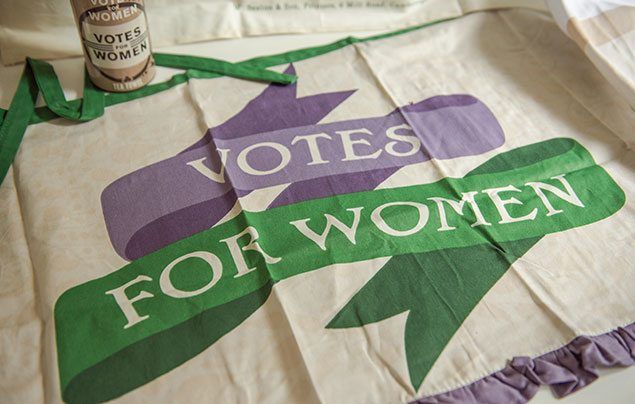 – In the early 20th Century, many people – including many women – believed that women should not have the right to vote.
– During this time, two main political parties fought for that right. These became known as the Suffragettes and the Suffragists.
– The Suffragist movement was founded by Millicent Fawcett and only used peaceful methods of protest to spread their message.
– The Suffragette movement, founded by Emmeline Pankhurst, used more violent tactics to get people to listen, like breaking windows, throwing bombs and handcuffing themselves to railings. They wore purple, white and green badges and sashes with the words 'Votes for Women' displayed on them.
– It took years of protests for women to win the vote. In 1918, women over 30 who owned property were granted the right, but it was still another ten years until all women were granted the same voting rights as men, in 1928.
Win!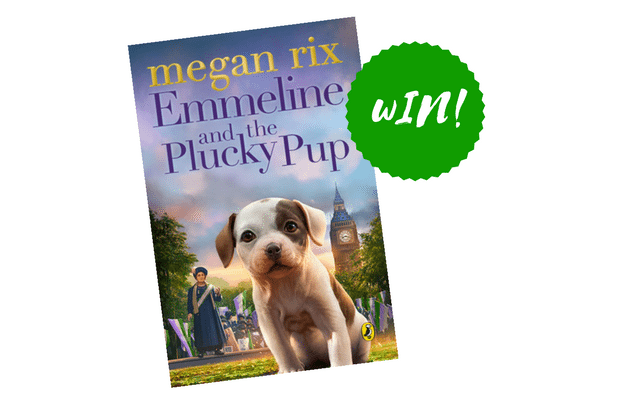 One lucky winner can get their hands on an entire set of Megan Rix books. They'll also win a copy of the new book, Emmeline and the Plucky Pup – as will four runners up!
To win, you'll need to embark on an adventure of your own! Follow the link below to find out how…
Click here to enter the competition!
Emmeline and the Plucky Pup is out now! Head to Amazon.co.uk for more info.