SPONSORED
The Five Realms: The Beasts of Grimheart
Join Podkin, Paz and Pook on their next breath-taking adventure!
Have you tucked into the awesome The Five Realms books by author Kieran Larwood and illustrator David Wyatt? Well, we're heading back to the rabbit burrows in the latest title from this super series – The Beasts of Grimheart!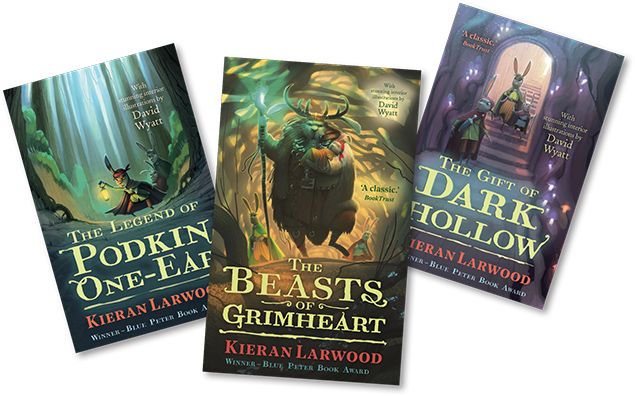 In the first book, The Legend of Podkin One-Ear, the young rabbit Podkin must lead his family to safety after their warren is brutally attacked. Yikes! And in The Gift of Dark Hollow, Podkin discovers a mysterious underground chamber, which brings him and his sister Paz magical powers! But now our brave heroes face their biggest challenge yet…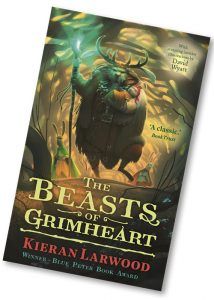 OUT NOW!
In The Beasts of Grimheart, Podkin, Paz and Pook once again find their home under threat – this time, however, they are ready to fight! First, Podkin and the others must seek out their uncle's magic bow, a weapon that can save them all. But as they venture into the depths of the forest, it seems they may have been betrayed….Will our band of bunnies have what it takes to save their home, and each other? We sure hope so!
Win! We have five sets of all three books from Kieran Larwood's The Five Realms series up for grabs. Enter our competition HERE!
Did you know…?
The Legend of Podkin One-Ear was the winner of the Best Story Blue Peter Book Award 2017.
Be sure to check it out for yourselves!
For more about The Five Realms series and other riveting reads, flick over to faber.co.uk